Creative Ideas That will Transform Your Home in 2018
by James Cummings on Feb 20, 2018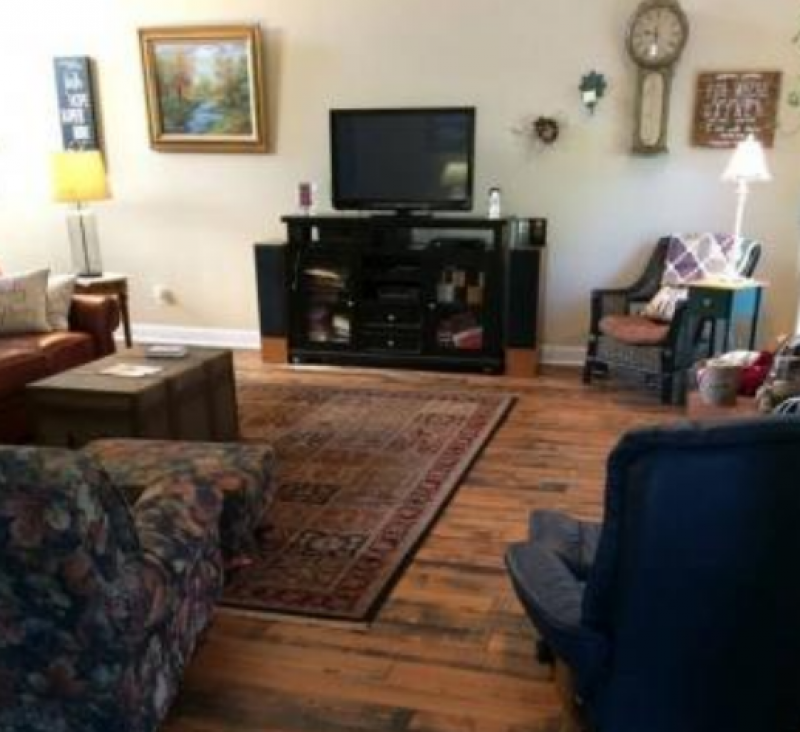 With the dawn of a new year emerges new remodeling ideas. In 2018 the options are fun, eclectic, and endless. Whether you're planning to sell your home in the next few years or you just want to smartly recreate your home for a simpler, more spacious and more luxurious space at a budget, getting yourself acquainted with the latest remodeling trends is a great place to start.
If you're looking to making a total overhaul or just want a few updates here and there, here are the trends to pay attention to. These home improvement ideas will highlight the most attractive and valuable homes in the new year.
Warm and rich color themes
In 2018, pay more attention to rich hues that give the home character and vim, including your furniture and decorative pieces.  Go for rich, warm color (not bold or bright shades) such as moody grey, deep blue and dusky orange hue to give your space a timeless and classic sense of elegance.
Florals designs have the magic
Once upon a time, it seemed floral prints finally went out of fashion, but instead it staged a comeback and gained more popularity. Expect floral designs with contrasting colors in homes – wallpapers, furniture pieces, flower vases, and art items – to peak in 2018.
Natural wood flooring
Wood is a trendier, more refined and natural flooring options for homeowners. Plus it needs no treatments or stains. With just a dash of finish, you'll get refined, stylish and waterproof flooring; and you'll be seeing lots of it in 2018.
You can choose from a wide selection of flooring from trusted manufacturer-wholesaler companies with money-back guarantees to suit your unique tastes. Options include solid hardwood floors, bamboo flooring, laminate flooring, engineered flooring, stone & tile flooring, and cork flooring, which is a light, versatile wood that doesn't absorb water and still look great.
Concrete accents
Formerly only used as a common building for the property exteriors, concrete is making its way into the living room, kitchen and other important spaces in the interiors – but this time, in more subtle and decorative accents.
Besides its incredible durability, concrete is also versatile and, if creatively used, can make a space really gorgeous, warm and inviting.
More colorful kitchens
No remodeling project is ever complete without making visible changes in the kitchen and bathroom. These spaces typically get the biggest transformations and make the loudest statements about your personal style and creativity.
Give your kitchen a new personality with a retouch of warmer, richer hues. As stated earlier, this is one space in the home you can also try out with attractive concrete accents, especially with countertops.
Quartz is another material that easily catches the eye, and can be additionally used for sinks and other items. Porcelain and stone (marble, onyx, sandstone, granite, limestone etc) will also give your sink a striking look. Also, think about changing the faucets, doors knobs and lighting fixtures to shiny brass or rose gold.
For ideas for your bathroom, consider bringing in more excitement with multi-functional shows, anti-fog mirrors, steam system and other conveniences; plus built-in shelves to hold your soaps and shampoo.
3D tiles
To complement accent walls in the living room and kitchen, add 3D tiles with some thick, attractive texture. It doesn't have to follow a defined or regular pattern, as long as it adds depth to the space.   
Handcrafted furniture pieces and art
2018 will see more people looking for ways to recreate their cultural affinity and folklore in their homes and other personal spaces with pieces of home décor patterned with tribal or exotic designs.
Creative, warm bedrooms with personality
Bedrooms used to be the conservative space in the home with little or no ingenuity to showcase. After all, it's just where you go to slump after a tired day, right? Well, not any longer. This space is no longer in the background of remodeling ideas and is receiving more attention than ever before, especially with today's more connected living and a higher number of work-from-home moms.
Minimalist designs with calming colors will be a more preferred style for the bedroom in 2018 to give it a warmer and more restful atmosphere. If you'd like to add more zest and fun, try some IKEA replacement hacks to transform your bedroom into a truly dreamy space. Freshen the space by swapping plain legs of the bed and chairs with funky colors, and match and mix to suit your tastes. Personalize your bedroom with colorful furniture leg and chose color ranges from modern to cool to classic.
On a final note, the choice trends are diverse, soothing and pleasant in 2018; but the year will be more about mixed materials than individual, monotonic styles. Do you have any inspiring ideas of your own or think we've left out or not properly emphasized a trend? We'll be happy to hear your thoughts in the comment section below.