Faux Painting Solutions for Closest Doors
by Jessica Ackerman on May 23, 2010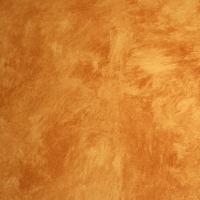 Tired of your flat, drab closet doors? Whatever the style of your bedroom or home, there are faux painting techniques that you can apply to create closet doors that complement the rest of your living space. Faux painting creates visual and textural interest for little cost. All you need is a base paint color, glaze, and tools that can usually be found at your local home improvement store. 
Before you tackle any faux painting work, prepare your closet doors by cleaning them thoroughly and repairing any cracks or other damage. A mild soapy solution and a sponge should be sufficient for getting rid of dust and dirt. Fill in cracks or holes with wood putty and allow it to dry. Apply a coat of primer to ensure a proper bond between the new layer of paint and the door surface. 
Faux linen finish: A versatile finish that can complement casual or classy looks, faux linen imitates the natural texture of the loosely woven fabric. Typically in off-white and other neutral shades, a faux linen finish adds subtle appeal to a closet door. You will need a linen weaver brush to create the finish after you have applied wet glaze on a dry basecoat of paint. Run the brush in horizontal, then vertical lines, cleaning excess glaze off the brush after each stroke. 
Faux denim finish: Always trendy and never out of style, denim is the all-American fabric and the top choice of many kids and teens. A faux denim finish is perfect for the closet doors in a kid's bedroom since it has a look that is both fun and comfortable. Select your ideal shade of blue paint and a darker blue for the glaze. A denim faux finish weaver brush and check roller are needed for this finish. Run the brush in horizontal and vertical lines in the glaze, then do the same with the check roller. 
Faux wood finish: The solid and beautiful finish of the wood is appreciated by many, though the cost of the real thing may be a stretch for some budgets. A faux wood finish on your closet doors may be just the thing to enhance your décor. First, apply a layer of light brown paint, let dry, then apply a thin layer of darker brown paint and create the wood grain patterns with a wood-graining tool. 
Faux leather finish: Rich and luxurious, a faux leather finish has a classic look that will look great in an elegantly styled home. You will need a chamois cloth, cut into 2-4 inch wide strips and tied together with a rubber band. After applying your choice color of glaze, dampen the chamois cloth and pat it over the surface of the closet doors. To soften the look, go over the surface again with a clean damp cloth. As with all other faux finishes, work quickly and in small sections so that the glaze does not dry out before you get to work on it.