What Type of Licensed Contractor Should You Hire?
by 411 on Feb 28, 2017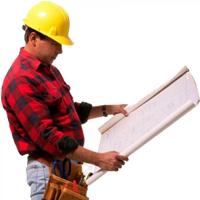 Specialized Companies for Home Improvement
Looking for a specialty project? There are many types of contractors available for your home improvement needs. Finding the right type of contractor is just as important as finding a professional and properly licensed contractor.
Take the time to learn more about licensing, bonded, local builder associations, and permits too.
| | |
| --- | --- |
| | This is the first service needed when you are going to remodel or build a structure. |
| Architectural Services | These services help the Architect complete inspections of the property and answer all the necessary specialty questions for your local Building Department. Drafting services are also listed here since they typically require a structural engineer to sign off on the drawings |
| Asbestos Removal | Most contractors exclude this from their contracts. If asbestos is found the homeowner usually deals directly with the asbestos abatement contractor. Your General Contractor will oversee the work. |
| Bathroom Remodelers | Some contractors specialize in bathroom remodeling giving them a little better understanding of the most up to date products to recommend. |
| Building Cleaning and Maintenance | These are contractors who specialize in cleaning and maintaining your property. Chimney sweeps, carpet cleaners, janitorial services, and property maintenance. |
| Cabinets | Cabinet builders for custom jobs. |
| Carpenters | These are contractors who specialize in supplying labor such as Framing or Finish Carpentry. |
| Concrete Contractors | Forming and the placing of concrete is all these contractors do. This includes foundations and flatwork (sidewalks and patios). |
| Deck and Patio Builders | Redwood Decks, Patio Covers, and Concrete Patios are the specialties of these contractors. May include some design services. |
| | Hanging and finishing gypsum wallboard including texturing and plaster. |
| | Electrical installation, repair, and service. |
| Engineers | In this category, you have electrical, mechanical, geotechnical, and energy compliant engineers |
| Excavation and Grading Contractors | Their services include: Leveling land, trenching, Importing or exporting dirt, clearing land, and road construction. |
| Fencing | Building, repairing, and replacing of wood, chain link or wrought iron fences including gates and operators. |
| Flooring Contractors | Install and supply material for Carpet, Hardwood, and Linoleum. |
| | Garage installation, repairs, maintenance. |
| General Contractors | "Generals" will typically perform a job from start to finish whether they do the entire job themselves or not. They sometimes "sub-out" some of the specialty work. You will get a turnkey agreement which means they will have control from design to completion of your project. |
| | Custom builds including windows at times. |
| Gutters and Downspouts | New installation or remodel of existing rain gutters and downspouts. |
| | Typically not considered contractors and have different licensing requirements for small home jobs. |
| | Installation of new HVAC, repair, service, or replacement of existing heating and air conditioning units. |
| | Custom new construction of homes. |
| | Prepares a comprehensive report that sums up the findings and highlights the concerns when evaluating buying a home. |
| Insulation Contractors | They install Bat and blown insulation in walls, ceiling, floors, and on foundations. |
| Interior Designers | Space planning, color choices, lighting layout, and overall design are just some of the services they provide. |
| | Final grading, installation of topsoil, plants, irrigation, and design of landscaping. New construction and remodeling. |
| | Lawn Care, Fertilizing, and Tree Services (arborists). |
| | Installation of new locks, repair, and lockout services |
| | Laying of brick for fireplaces, patios, walkways, block buildings, and decoration. |
| | Getting ready to move? Let them do the heavy lifting. Professional movers for offices. |
| Metal Shops and Fabricators | Handrails and structural steel. |
| | Paint new and existing buildings, interior and exterior. Remove and install new wallpaper. |
| Paving Contractors | Installation of new paving, patching, emulsion coating, and striping. |
| Pest Control | Inspections for the detection of bug infestation, dry rot damage, and the eradication of pests. Also the repair of damage caused by dry rot or pests. |
| Plaster and Stucco Contractors | Installation and repair of stucco and plaster. |
| | Installation of new plumbing pipes and fixtures, repair of existing plumbing and fixtures, sewer cleaning. |
| | New construction, removal, and replacement of old roofing, Hot mopping decks, waterproofing, gutters. |
| Security Systems | Installation and service of alarm systems. |
| Septic Systems | Installation and service of septic systems, septic pumping. |
| | Sand and water blasting contractor uses the force of compressed air in conjunction with abrasive materials or water to clean or prepare surfaces. |
| Solar Heating | They specialize in alternative heating sources. |
| Specialty Services | Services not specifically covered by other categories. |
| Structural Engineers | Their services are required on almost all new buildings and structural remodels. |
| Sunroom and Solarium Contractors | They construct glassed-in porches. |
| Surveyors and Engineers | They confirm property boundaries and floor elevations, provide building locations for constructing new buildings. |
| Swimming Pool Contractors | They design and build swimming pools and spas. |
| Tile Contractors | Supply and install tile, marble, and granite. |
| Waterproofing and Weather-Stripping | They install waterproof membranes and weather-strip doors and windows. |
| | The main purpose is to remove the water quickly from a leak or flood to restore things to be completely dry. |
| | Supply and install new and fabricated windows. |
| Wrecking and Demolition | Demolition of buildings, tree removal, and lot clearing. |