Fresh and Ready: Revealed Preparation Steps Before Painting a Room
by Guest Post on Aug 1, 2021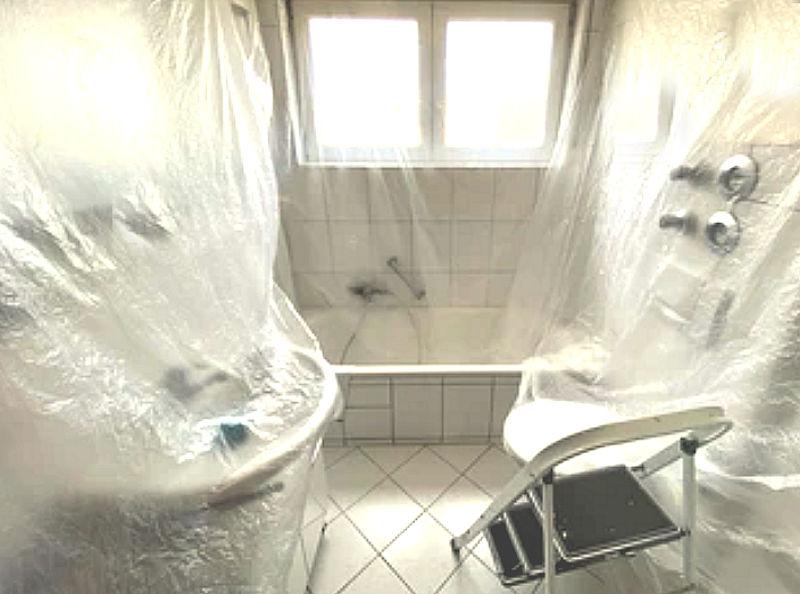 While getting new paint as soon as possible is tempting when you want to remodel your room, it's worth taking time to prepare your areas and rooms best before you begin. Admittedly, getting the right preparation is critical when achieving the ideal result. Generally, it will keep things cleaner and neater and will lessen the need for additional paint coats.
Since no paint can entirely cover your uneven or dirty surfaces, tackling this at the launch of your project will avoid the need for extra works later on. Below are some of the preparations you will need to do before applying new coats of paints.
Clean the Entire Area
The first thing you want to do is to move out all the accessories, wall arts, and furniture. The more stuff you can move out, the easier it is for you to work in the area.
For things and furnishings that can't be removed, set them in the middle of the room and cover them with plastic for protection. Then, set up a staging space for your painting tools and draw away from the space to be painted.
Protect Your Floors
Considering you want to keep your hardwood floor or carpet in place after repainting your room, then better protect it before starting the work. A few sheets of newspapers under your roller tray are not enough to cover. Hence, use professional-style drop fabrics in the entire room instead.
On the other hand, plastic sheeting is cheap, but will easily puncture and can move under your feet while work, exposing flooring areas. Thus, a professional butyl-backed cloth or a heavy canvas drop cloth can protect from spills and also keep paint from being traced through the rest of the house if it unintentionally gets on your shoes while working.
Clean Surfaces Thoroughly
Another essential rule for painting is the wall surfaces need to be clean, dull, and dry. To begin with, wipe the boards with a damp cloth and clean the cobwebs in the corners. Then, wash any grease or dirt using a mild detergent.
Further, clean mildew if there are any with a solution of warm water and vinegar. Lastly, make sure to rinse it with clean water to eliminate any residue, and allow it to entirely dry.
Remove All Fixtures
The experts won't even try to cut in around little outlet covers, and neither you should. It will have visible brush strokes throughout the outlet or dirty paint on the surface of the outlet. Next, remove the covers of switch plates and outlets in the room and make sure to avoid painting the actual switches or sockets.
After removing the protective coverings, use caution in your home and make sure to replace them promptly when the paint around them is thoroughly dry. On the other hand, if you want to paint the room's ceiling, don't forget to remove ceiling medallions and light fixtures whenever possible. Above all, turning off the electricity first at the circuit breaker is always a reasonable precaution to take.
Caulk Holes and Gaps
Another step you have to do is to caulk gaps between the walls and woodwork. Filling those cracks and holes will make a significant difference for the paint job, and offer a crisp look.
Additional, caulk between the ceiling and wall to make drafting a straight line easier. Remember, smooth out the beads of caulk using your finger, prepare a damp rag to wipe the excess caulking, and make sure to use a paintable caulk only.
Takeaway
Preparing your room for painting is indeed the most crucial step when remodeling a room. Indeed, improper or incomplete preparation will end up in failure before even starting.
Thus, proper planning and preparation will offer you the best results in your painting tasks.