3 Reasons Why Outdoor Storage is the Storage Solution You're Looking For
by Boris Dzhingarov on Mar 15, 2015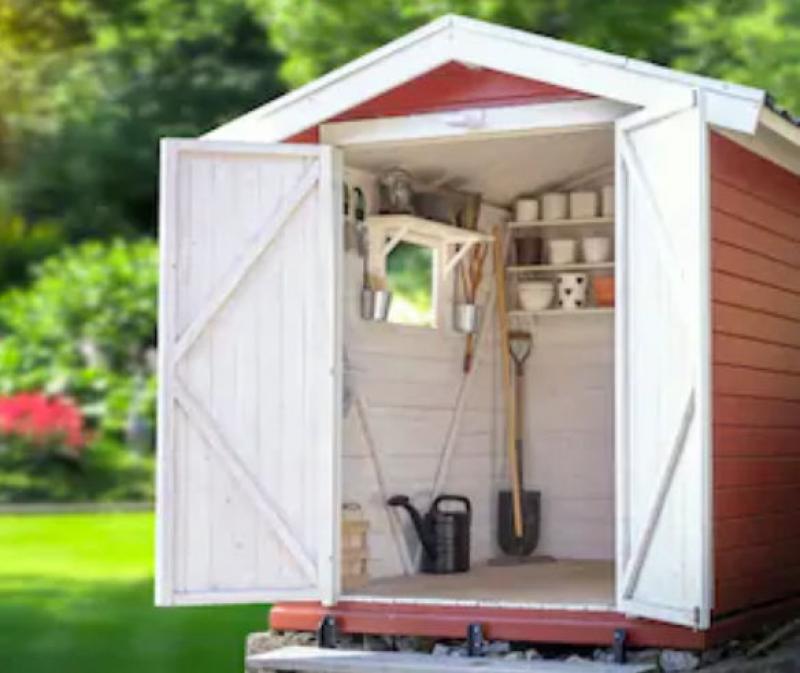 When my wife and I moved into a tiny house (<800 sf), we were determined to make use of every inch, leaving us a clear beautiful living space wherever the eye could see. We had plans for shelving, cabinetry, maximized closet space, etc. We managed to implement many of these changes but quickly found that, despite this, we still had a lot of stuff cluttering up our home a lot of the time. At this point, invested in one of the available steel buildings we found from a local seller. It was just large enough to fit comfortably in our back yard, and we've used it to great effect. It has made all the difference. Our home is much cleaner and neater than it ever was before. Here's how we did it.
We can take stuff OUT of the house. Even though we made pretty good use of basement and closet space, stuff still overflowed in every area of our home. Now we don't have that problem. In our outdoor building, I have space reserved for seasonal storage, cleaning and chemical supplies, spaces for tools and yard work stuff. All of these things used to live indoors, either in the basement or in a series of temporary residences in our main living space. Simply removing things from the house is the best possible way to resolve this problem, I have found. Sure if you go on Pinterest, there are plenty of people who manage to neatly use their existing home space, keeping everything they own contained and stored in a way that is beautiful to behold. I am not that kind of person. If it's in my house, it'll clutter my space, so it's got to go if I'm not actively using it.
It frees up mental space. It used to be that I had every book I've ever read on a shelf by my bed. I had a vinyl collection, ongoing electrical projects, and lots of other things, all within arms reach. My house became a 24/7 distraction palace. This is bad for someone who works from home. By moving these things to my storage building, I only have the things I'm actively using around me at any given time. The only books I see are ones I'm reading. To work on a project, I have to leave my living space and go to my workspace, a section of the storage building I have reserved for this task (temperature-controlled of course).
You'll find out what you love. By keeping things in your house only when they are useful or beautiful, you'll find out the sort of things that are valuable to you. Tastes and needs change with time, and you'll start to see this play out in your life, rather than your house acting as a repository for everything you've ever used or needed in your life.
I think that moving things you need (but don't need around) to outside storage is one of the best choices I ever made for my home. My house is cleaner and more useful than ever before, with a lot less daily maintenance. It's a strategy that I plan to use for the rest of my life. I think you'll benefit from it as well.