Top Tips to Avoid Common Oven Problems
by William Hayes on Oct 29, 2014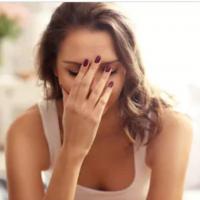 A broken oven can lead to heartbreak. We all love to eat. But, our ovens can suffer from a wide range of problems if they are not maintained and regularly serviced. Innovations and changes to our ovens have resulted in fewer problems. The onset of technology has drastically reduced common pitfalls with our cookers. But, there are still some nuances with ovens that can be easily avoided.
Here are some top tips on how to avoid common oven problems.
The Oven is Overheating
Tip: Having an oven that overheats can be problematic. No one wants a burned dinner. But, it can be easily remedied. You can avoid this very common problem by checking the bulb within the oven. If it has come loose, tighten it. You can replace the bulb if necessary. In some instances, the thermostat may be broken. The thermostat is delicate, so do take care when replacing it. Check the thermostat regularly to ensure that it is in a good state of repair. But, due to the fragile nature of this temperature gauge, you may have to replace it often. Annually is the standard course of action. Don't leave it to break. Maintain it.
The Door Doesn't Close Properly
Tip: the door not closing on the oven can be something of a burden. Due to the lock mechanism, this can be easy to fix. A failure in the motor or switch is usually a problem. Make sure that you remove the latch and the back panel every six months to clean the area. Check that the wires are in a good state of repair. If they have been subjected to wear and tear, replace them before the problem is heightened.
In some instances, the door gasket can be loose. The seal can often be damaged from excessive use. Check the rubber gasket every three months. Check to see if the rubber is cracked. If it is starting to wear, it's time to replace it.
The Oven Burns the Units Around it
Tip: Should your oven be burning the units around it this can be dangerous. Aside from the aesthetic look of your kitchen being hampered, the burns could cause a fire. Avoid this at all costs. Oven parts such as a door hinge could be to blame. But, the likely cause is a lack of ventilation. Ensure that any pipes and fittings are away from the oven. Make sure that there is an adequate gap between the oven and the appliances and surfaces surrounding it.
The Oven Cuts Out After Running for a Short Period
Tip: Should your oven be cutting out, this is a relatively minor problem. What is more, it can be fixed quickly and cheaply. You can avoid this problem in the main by cleaning the cooling fan on a monthly basis. Ensure that it is free of debris and dust. In some instances, the thermostat may be overheating. Make sure that you are cleaning this regularly and check for any blockages.
Maintaining your oven is the key to its longevity. Follow these tips and avoid these common oven problems.