The Water Heater is Broken: Now What?
by Guest Post on Jun 28, 2016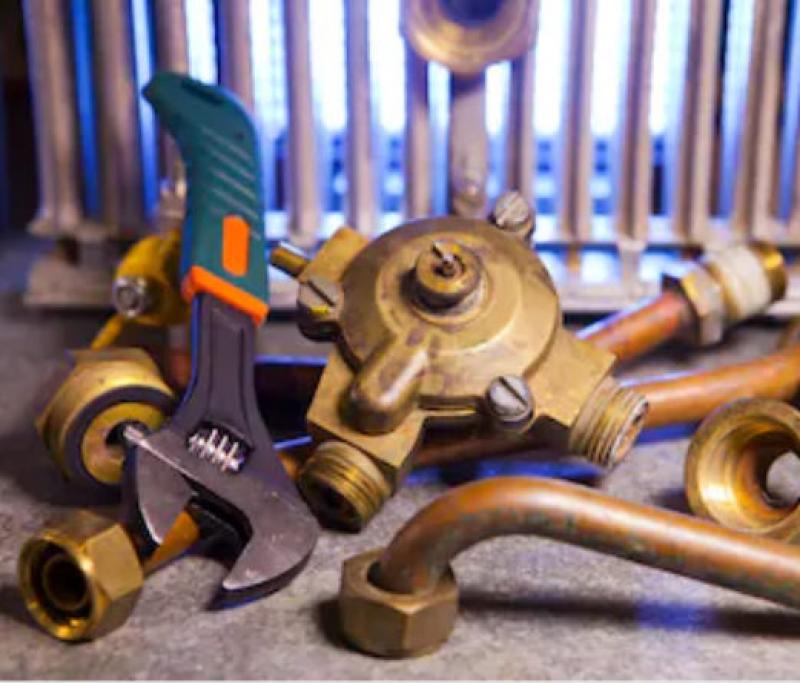 When you think about the easy projects homeowners can do by themselves, fixing a broken water heater is not the first that comes to mind. However, just because it's not the first thing that comes to mind doesn't necessarily mean that it's impossible.
Your water heater is extremely important to your home. Its main purpose is to take the water source that comes into your house and make it warm upon your request, whether for cooking, bathing, cleaning, or the many other reasons you want hot water. For some, a broken water heater isn't the end of the world, as being out of hot water for a few days isn't too big of a problem. However, a broken water heater can be more severe than just not heating the water. So if you ever find yourself in a situation where your water heater is broken, consider the following two options.
Fix it Yourself
As a homeowner, you can fix your home's problems on your own. If you're handy, fixing a broken water heater may be something you can handle, especially if the problem is simple. For example, in most cases, a water heater's first problem is usually a blown-out heater. Look at the bottom of your water heater. If you don't see the pilot light burning, you need to relight it. This will vary by the water heater, but typically you need a long match to do the job. If this is the only problem, you can easily fix it yourself.
If that's not the problem, you'll need to do some further investigation. Check to see what the problem could be. Is there a leak somewhere, whether water or gas? Is there damage to the water heater somewhere? If you don't notice any major problems, it's likely that your water heater simply just died due to old age. Most heaters will have a warranty card on it that will tell you the life of the heater. If it's well past its due date, chances are you simply need to replace your water heater, which again, is something you can do on your own.
Call a Professional
If you're not handy, or if you think the problem is too severe to do by yourself, then the best thing to do is call in a professional. A plumber will be able to inspect your water heater, determine the problem, and then make any necessary adjustments or replacements to ensure the problem doesn't continue.
If your water heater was leaking and you have water damage to your home, it's also a good idea to call a water damage restoration company as well as the plumber. This type of company will be able to inspect the damage done by the water and fix any current or underlying problems before they become too serious. According to Liberty Extraction, an emergency water extraction company, "Working with a professional restoration company will help minimize your residual water damage and prevent the spread of mold or other airborne bacteria." This is not only important to the safety of your home, but it's also extremely important to your health.
If the water damage is significant, it's best to just call a professional right away. They'll not only be able to safely remove the water for you, but they'll be able to work with the plumber to ensure the broken water heater problem doesn't happen again.
So if you ever find yourself in a situation where your water heater is broken, remember your two options: do it yourself, or call a professional for assistance.