5 Things to Consider When Buying Ceiling Light Fixtures
by Guest on Mar 25, 2013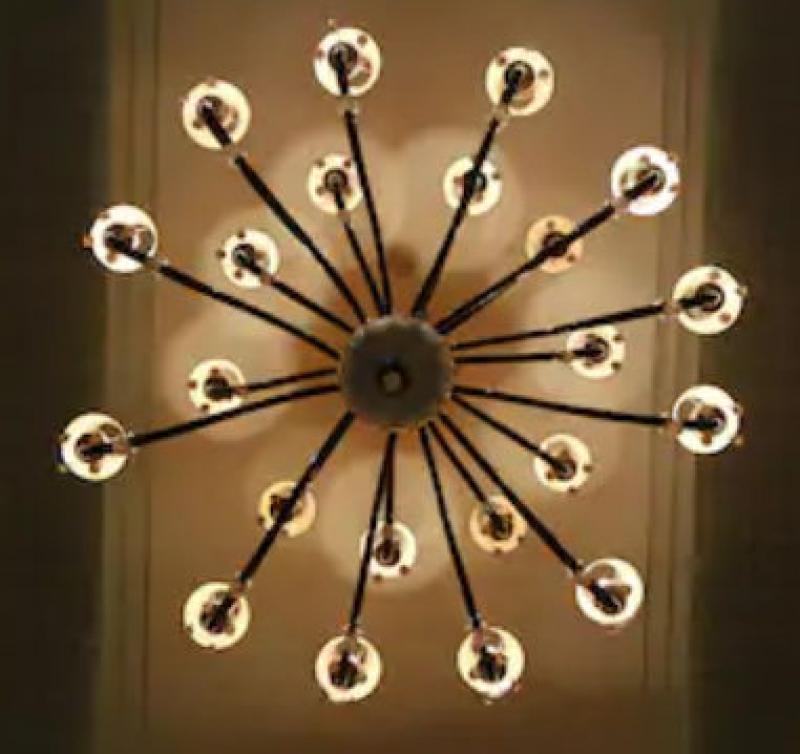 The lighting in your home can achieve many things and when used in the right way it can transform the look of a room, change the atmosphere and even help you to perform tasks with ease. Good lighting is when you get the desired effect without really noticing it being there but if you have poor lighting conditions, you notice it immediately. Here are 5 things to consider to help you choose the right ceiling light fixtures.
What are you trying to achieve?
Knowing what you want from your lighting is the key to making the right choice and you need to determine what you are looking to achieve with space. Direct or task lighting is highly functional and there for a specific purpose whereas ambient or indirect lighting is used to create an overall ambiance and effect in the room.
You need to assess the use of the room where your lighting is being installed and ask yourself what you will need, bearing in mind that many rooms benefit from layered lighting, which is providing light from many different sources to get the desired effect.
Different types of fixtures
The most common fixture is the ceiling mount fixture and it can adapt to a variety of different uses around the home. A ceiling mount fixture is ideal for use in your hallway, bedrooms, study or workspace, stairways, and numerous other locations.  A lot will depend on the height of the ceiling as to whether you choose a flush mount, where the ceiling is low and space is limited, or semi-flush when you have a bit more height o work with.
Chandeliers are a great choice in a dining area or your lounge as they look great as well as serving a specific purpose and wall-mounted fixtures provide the perfect accompaniment to add a dramatic accent to your lighting choices.  Pendant lighting is useful for all types of lighting and you can choose a shade to match your decor whilst also considering a dimmer to change the level of light being produced.  If you are looking for an unobtrusive fixture then a recessed ceiling fixture will cover a lot of options without taking away a lot of space.
Choosing the right bulb or lamp
There are many different shades, energy levels and shapes available but bulbs and lamps are available in four main types.  Tungsten lamps are your basic everyday light bulb and come with a screw or bayonet cap and whilst you can get a range of different wattage and colors they are prone to breaking and are not the most energy-efficient option.  Fluorescent tubes are ideal for providing bright lighting in a kitchen or workshop area and are up to six times more efficient than a normal light bulb. Halogen lamps are more expensive than standard bulbs but can last up to three times longer plus the light they produce closely resembles sunlight which is very pleasant. Energy-saving lamps are the future as we all try to reduce our energy costs and impact on the environment. You can get the lighting you want but these lights can be up to 80% cheaper than a standard bulb.
Measure the room
Before finally settling on the type of ceiling fixture you are going to use, measure the room to make sure you choose one that is going to give you the right coverage for the area. To ensure that you get the perfect level of lighting from your fixture the diameter of the fixture should equal the measurement in inches of the room diagonally.
Wall-mounted fixtures
In addition to the ceiling fixtures you should at the same time consider which wall-mounted fixtures you can use to add accent to your lighting options so that it matches your other fittings rather than appearing as an afterthought.
Take to consider your options and you will end up with the right fixtures and lighting to help you achieve the look and feel you want in your room.
Anne McKenna is an interior designer who specializes in lighting. Her articles have been posted on a range of home interior and decorating blogs. Click the link to browse ceiling lights.