Remodeling Your Kitchen? Start with the Right Kitchen Plans
by Guest on May 13, 2012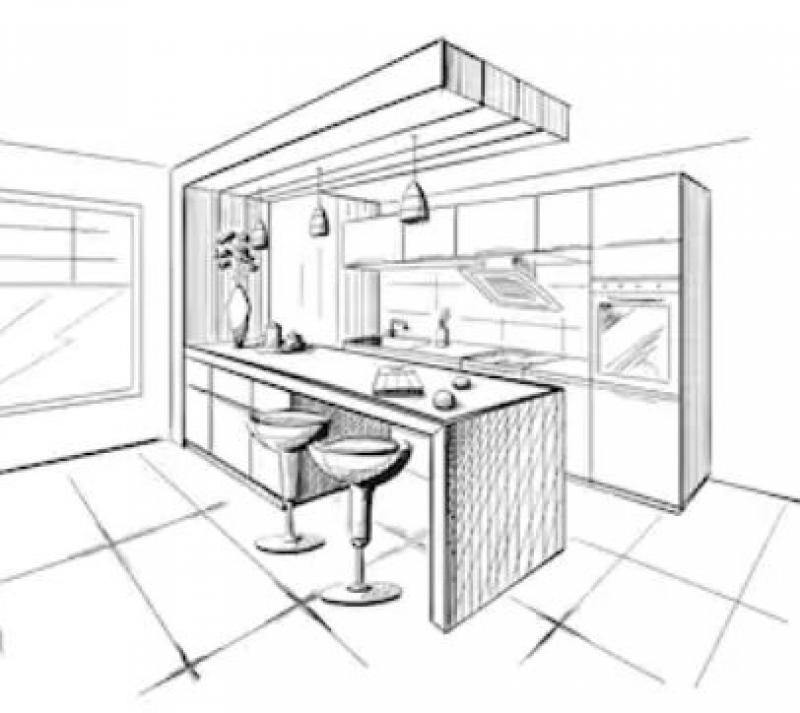 When remodeling a kitchen the old saying "failure to plan is planning to fail" is especially true when referring to your kitchen drawings. How much information is required and how do you know it's all there? The basic elements of a good set of kitchen drawings will be discussed in this article.
Floor Plans –
You should insist on having two-floor plans drawn up for complex kitchen remodeling projects. What you should ideally have is a before and after version of the space. The before version indicates the existing or "as-built" conditions while the after version will illustrate the "proposed" plan.
The exact placement of all plan items should be specifically noted on the new kitchen floor plan. All material and appliance choice, as well as the countertop shape and all global job notes, should also be indicated and easily readable.
Only room-specific dimensions will be shown on your kitchen floor plan drawings. Specifically, wall lengths, window positions, and walkway clearances should be noted. Except for the random depth dimension you should rarely see cabinet and appliance dimensions. Those dimensions are better shown in the elevation drawings. Cabinet elevation markers and a drawing title block should also be neatly formatted.
Elevation Drawings –
Various wall elevations associated with the floor plans are the place to find all cabinet specific dimensions illustrating height and width. This is where you will see appliance dimensions and how they relate to the adjacent cabinetry. You should also expect to see placement heights and the exact location of all wall cabinetry.
The exact door design and drawer front style should be reflected in the cabinets illustrated here. Any custom elements such as posts or columns, corbels, crown moldings, and carvings should also be drawn here as well. Look for any extra alteration notes needed for cabinetry whether from the factory or specific requirements from your installer in the elevation area of your kitchen drawings.
Most kitchen dealers today use some form of CAD software to produce kitchen renderings while a smaller number still illustrate by hand. Whichever method is used you should look for larger sheet sizes for your kitchen plans. Too many designers provide plans on 8 ½" x 11" sheets. This causes each illustration to be scaled down to fit the page size.
Depending on the size of the job floor plans and/or elevations can become too small to clearly show all the needed detail. It is ideal for your kitchen drawings to be formatted at no less than ½" scale. Anything smaller can be too confining to display all the necessary details.
Kitchen drawings need to be exceedingly detailed. All sub-contractors need to have all the necessary information for easy reference and know exactly what is and is not their responsibility for the project. Remember, a great kitchen starts with great kitchen plans. If you utilize the principles suggested here you will be well on your way to building your dream kitchen. This article provided by CADKitchenPlans.com your industry-leading source for kitchen plans & cabinetry drafting services.