Sheds That are a Work of Art: Three Designs That Look Amazing
by Charlie Brown on Jul 30, 2013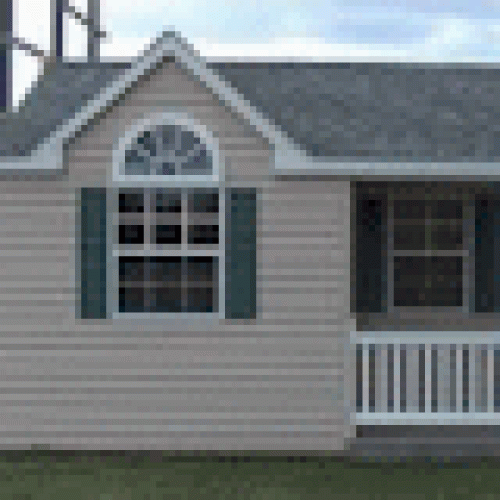 One of the biggest knocks on sheds has always been that they are horrible eye sores that no one wants to have in their yard unless they have no other choice.  Over the last several years the design of sheds has changed, and modern shed designs are much more sophisticated and they actually do a great deal to compliment the exterior of the home, rather than detracting from it.  Of these designs, three truly stand out as works of art that look good in the back yard and add value to any home.  Homeowners looking to add space, with a touch of style, will not be disappointed with these designs.
Hip Roof
One of the recent trends in shed design has been to make the sheds look more like an extension of the home instead of a separate building.  The best example of this is the hip roof shed.  Unlike other sheds that look like a traditional barn or a modernized shed, the hip roof shed looks like a small home.  The interior of the shed is designed to be very open, and it is perfect for storing large items or converting into an extra room for the home.  The addition of a front door gives the homeowner easy access to the shed and gives the hip roof shed a very homey feel.  Because the shingles and siding can be made to match the colors of the home, this is a shed that will look like it was built at the same time as the home, and it is a perfect addition to the yard.
Dormer Sheds
Also called Victorian sheds, these are the standard shed design with an added gable above the door.  Breaking up the roofline of the shed gives it an added sense of sophistication and makes this a nice addition to any back yard.  The main entrance to the shed is the set of double doors on each end that make it easy to move large pieces of equipment, such as a riding lawn mower, in and out of the shed.  With the addition of an electrical package, this is the perfect place for a crafts room or a man cave for homeowners.  The trim, doors and window styles are easy to match with most home construction, so the Dormer design is a great choice for homeowners that need an extra room for the home.
Specialty Sheds
Homeowners who really way to go out of their way to make a custom shed will find that it is simpler than ever to do so.  Shed manufacturers deal directly with the customer, so making custom requests is something that is done every day.  If you are a huge football fan and want to express some team spirit, what better way than an outdoor television room decked out in your team's colors?  With specialty sheds that dream can become a reality.  Shed manufacturers can match any color combination that you want and give you a shed that has the color scheme that you have in mind.  There is no guarantee that these sheds will not be an eyesore, especially if you choose hot pink trim and neon green siding, but at that point the onus is on your choice of color designs.  Specialty sheds are the best way to get exactly what you want in a shed design from the manufacturer.
Modern sheds are all about meeting customer demands, and the best shed designs have form and function in mind.  The only limiting factor in the shed you create is what limits you have in your mind.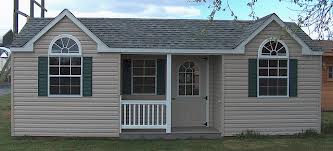 I am Claire Armstrong, proud owner of a Washington Nationals themed shed.  We use it to store all of our sports equipment and as a quiet place for the adults to watch baseball.  The shed, designed at www.creativeoutdoorsheds.com, is an example of one of the converted Amish sheds Maryland homeowners have been using.  I wrote this article as a way to spread the word about modern shed design and custom shed creation.