Why you should Consider Renovating Your Old Kitchen with Oak Cabinets?
by Guest on Feb 26, 2013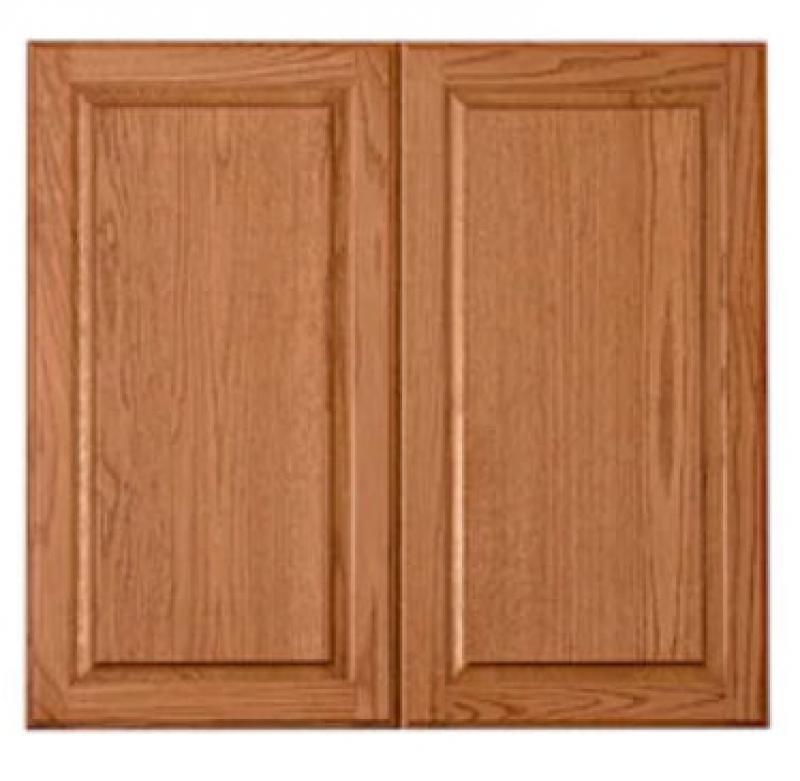 Oak is a solid wood that is heavy, durable and easy to maintain. Rebuilding your old kitchen with oak cabinets is a good idea as no wood can beat the timelessness and good look of oak. Oak kitchens are popular for the availability of kitchen furniture and cabinets in a wide range, from classical to contemporary. There are many reasons to consider oak as the building material for your new kitchen.
Oak is less expensive
Oak is available at lesser price than maple or cherry woods, which help in kitchen renovation in a pocket-friendly budget. There are many agencies, which provide furniture and cabinets completely made of oak at the same price as chipboard kitchen cabinets.
Durability of Oak
Oak is very durable and can last for generations. It is often used for flooring and that says of its long durability.
Wide range of color
Oak can easily take up any color, varnish or stains as it is much porous. Different colors that are generally seen on oak cabinets and furniture are brown, yellow, red, white or even discrete steaks of black or green if they are present on the original wood. Thus, you will be able to give any look to your kitchen according to your choice. Oak can be faded out after many years if it comes in direct contact with sunlight. Apply the color again if you don't like the grainy look of this wood.
Easy maintenance
Oak is easy to maintain through simple procedures. Either wipe the oak kitchen with lukewarm water and sponge or spray a small amount of cleaner directly on the cabinet or on the cloth and then wipe well. Use a dry cloth for the final wipe-off.
Apart from the abovementioned reasons to consider oak as the chief material for newly-made kitchen, there are certain points you should be aware of:
Many agencies provide cabinets and kitchen furniture which has rims made of oak and the interiors are made of cheaper woods like tulipwood or pinewood, which are not durable like European oak. Have a close look or take the help of an expert to ensure that they are made of solid oak throughout.
Check every detail like warranty-period, manufacturer's information, type and quality of the oak used before you finally select and buy your oak kitchen.
The oak kitchens can be pre-built and installed readymade. Check the installation cost and make sure to provide the exact size of your kitchen so that the prebuilt cabinets fit well in your kitchen. Otherwise, it will look ugly or might end up with extra charges for alteration.
If you plan to customize the oak furniture and cabinets for your kitchen, browse through different sizes, shapes and look for them so that you can select the best one.
Selecting oak furniture and cabinets for your kitchen is a wise idea if you look at various aspects carefully. If you have a larger kitchen, you can arrange for an eat-in facility with a dining table and chairs made of oak. Decide the size and shape of the table according to your family's needs. Apart from this, big kitchens might have kitchen-island and butcher's table also. Find out a good company that can provide an extensive range of products at a good price.