Installing a New Bathroom Vanity
by Boris Dzhingarov on Sep 15, 2014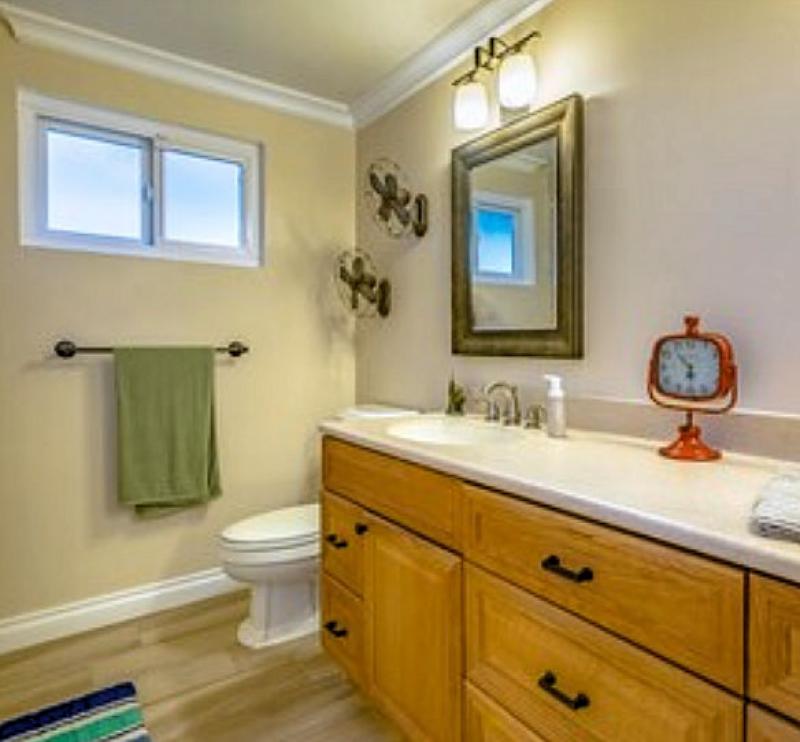 With all the use that our vanities receive, it's little wonder that we must occasionally replace on. Maybe you just want a new look for your old bathroom. Putting in a new vanity can be an economical solution. We'll show you how to go about it below. If you do any household repairs at all, you can likely handle this task.
Pull Out the Old Vanity
After you've turned off the water to this unit, unhook all the plumbing attached to the old vanity's fixtures. You'll want to have a plastic vessel to catch extra water beneath these pipes. You may have to cut holes in the bottom of your new vanity to make room for the household pipes to lead water to the faucet. If your old shutoff valves don't work, you'll have to turn off the main water supply valve and replace them before fitting the new unit. Now carefully pry, unscrew, or shimmy your old vanity until it is no longer stuck in place. Remove it from the bathroom.
Repair Paint and Wall Issues.
Now that the old vanity is out of the way, patch and repaint any problem patches you see on your newly exposed wall. You may need to remove and clean up areas of caulk gunk leftover from your vanity. Consult relevant material if your repairs and touching-up are more serious than what is hinted at here.
Measure the Space
Now measure the space that your new vanity will take up. Measure it from all sides, back and front. Sometimes these units are wider in front than in the back. Also make good use of your level, to make sure that your vanity and its shelves aren't leaning to one side. You may need to shim or even build up the floor a little bit to achieve this, but it will make your new vanity useful in a way that a tilted vanity can never be.
Find the studs
Find and mark the studs in your wall. Then screw together any multiple cabinets you may have in a larger vanity model. Place them in what will be their final position and make sure all surfaces are level, accounting for issues with shims. Mount the cabinets directly into the studs and fit your kick panel.
Fit Faucets and Drains
This is performed before the top of the vanity and sink are mounted. When tightening fixtures to ceramic and other fragile units like sinks, don't tighten the screws too tight! This can crack the sink. Only fit the sink/top on after all water connections are made because it will be very difficult to get underneath it to make changes later. Now all you have to do is fit the drain and caulk. Let the caulked vanity sit for at least a couple of hours before you run water through it, to make sure that it is dry. Then, providing there are no leaks, your new vanity should be ready for years of use.