Pests and Your Household
by Guest on Nov 21, 2011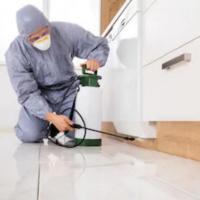 Are you flirting with the thought of becoming a proprietor? Try not to let such flirtatious thoughts blind you from what matters most -- booking an inspection. No, a pre-purchase building inspection is not a prerequisite for gaining proprietorship, but it is worth considering before purchasing your home.
Buildings, in general, are heavily infested with pests of all sorts. The countless cracks, holes, and crevices alongside and in the walls provide the optimal elements for infestations to develop. In most buildings, termites and roaches present the biggest problem. Rats and other rodents are not as problematic or common, but they also take a liking to the settings and structures of buildings. Pests and rodents alike are a tough force to deal with once their nesting grounds and colonies are scattered throughout buildings. For this reason, a pre-purchase inspection is extremely vital and should be a priority when looking into investing in a building.
Building inspections expose problems that exist, and they offer the best chance of getting the best possible deal. Whether the inspection is casual or thorough, the accredited inspectors involved will perform various tests. These tests reveal the building's visual defects and damages; moreover, they provide a solid testament as to why to accept, reject or attempt to bargain down the offered deal.
When attempting to gain ownership of an apartment or a house, allowing a pre-purchase building inspection to take place will pay off tremendously. The final report compiled by the accredited inspectors will encompass the sum of incurred damages, and it will state the amount it will cost to repair or replace the problems found. Whether the extent of damages is major or minor, a lower price can be negotiated.
Assuredly, due to the flaws that are missed and willfully neglected to enhance the sale potential of the building, purchasing a building before it is inspected is bound to result in a costly mistake. Pests in buildings are just as troublesome as pests in gardens. As pest infestations go without being treated, the number of damage increases. If purchasing an infested building, this can be good or bad news; it all depends on one thing: a pre-purchase building inspection. A report that lists various problems will influence a seller to lower their price.
Purchasing a building is exciting and quite expensive, so every opportunity that will cut into the cost is worth considering. Pests are annoying, persistent, and destructive, but they are not immune to a thorough inspection. Inspectors' keen eye and expertise in inspecting buildings will save a lot of time and money, so, with that said, ignore rushing into purchasing the building of interest, and book an inspecting company as soon as possible.