Checking for Bed Bugs
by Guest on Jun 20, 2011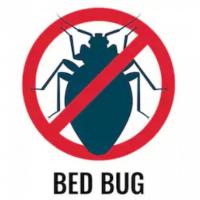 "Good night. Sleep tight. Don't let the bed bugs bite." Though parents often repeat this saying to their children when putting them to bed, the effective use of pesticides to control bed bugs has meant that few people have experienced bed bugs in their homes. A resurgence of bed bugs in the developed world over the last decade has made it important for homeowners to know how to check for, and get rid of, bed bugs to avoid an infestation in their homes. The following article is intended to provide information on bed bugs, including where they come from and how to prevent them.
What are bed bugs
Also referred to as bed louse, bed bugs belong to the Cimicidae insect family and are nocturnal bloodsucking insects that feed on human blood. Adult bed bugs have a flattened oval shape body, are reddish brown (they will appear more reddish after they feed on blood), and are typically 4-7 mm in length and 1.5-3 mm in width (see photos of bed bugs). Newly hatched bed bugs are lighter in color - almost translucent - and become browner as they reach maturity.
How do they spread
The most common way that bed bugs spread is by hitching a ride on people's clothing and luggage, or on furniture like second-hand mattresses or armchairs. As such, it is advisable to be particularly careful that you don't bring bed bugs home with you when staying in hotels or when buying second-hand furniture. To a lesser extent, bed bugs are thought by some to also be spread by rodents and birds.
How to check for bed bugs
If you have an infestation of bed bugs in your mattress, you will likely know about it, as the constant bites will make it very difficult to sleep (see photos of bed bug bites). By regularly checking for bed bugs, it may be possible to avoid an infestation though. Bed bugs are usually found in corners and seams of mattresses, as well as sofas, cushions, carpets, and household furniture. In particular, they like warm, dark places where they are close to humans so that they can feed. Inspect cracks and crevices in the headboard and footboards or anywhere that the bed bugs may crawl to hide.
Regularly using a vacuum cleaner to vacuum mattresses and sofas can be effective in disrupting bed bugs before they can breed.
Once an infestation has been found, it is generally best to contact a professional pest control company to ensure they are properly exterminated. Article provided by the Prevent Bed Bugs website on how to check for, get rid of, and prevent bed bugs.