Here is Why I Choose Spray Foam Insulation for my Home
by Peter Simon on Apr 8, 2014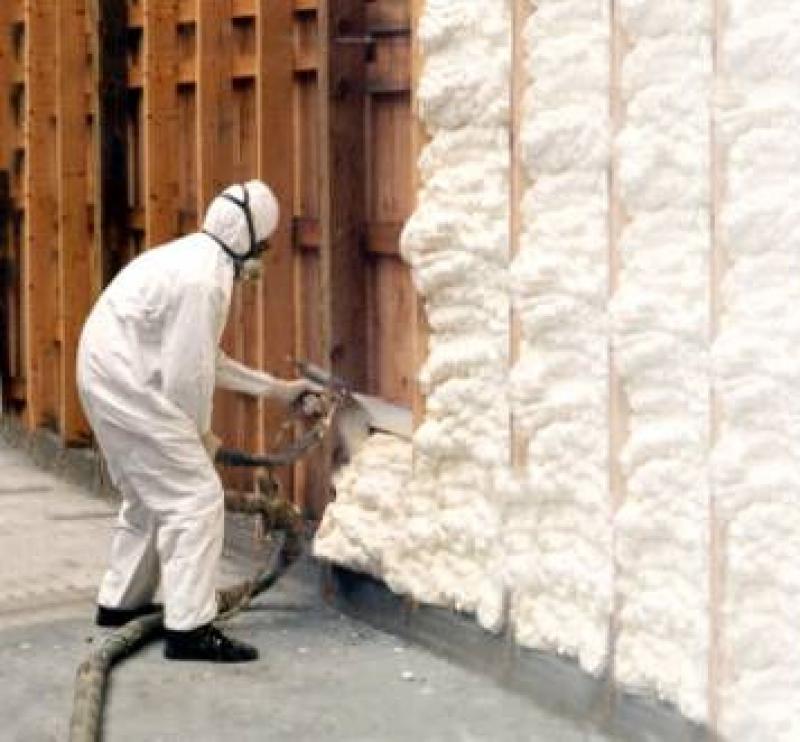 Many building insulation materials are now commercially available to take care of the issue of loss of heat. However, I choose spray foam insulation over any other material, despite the expenses.
These are my reasons to use  building insulation:
Spray foam saves your money and is well worth the expenditure. Generally, the SPF insulation in homes reduces energy expenses and annual utility bills. You can achieve energy savings of up to 30% or greater with SPF insulation. Through these savings, you will be able to recover the cost of the insulation within five years.
Spray foam insulation protects your home against the infiltration of moisture and air. Air infiltration causes a loss of 40% of your home's energy. The fiberglass insulation does not seal the cavities of the wall from top to bottom, or end to end. The gaps left behind allow air to pass through them. SPF creates a very tight seal by adhering to the walls and floor. Therefore, it proves to be much more effective.
When you are using SPF during the construction of your home, you don't require any expensive building wraps. Thus, you can easily save money. The high R-value of spray foam (the highest, in fact, among all commercial materials) allows it to provide high degrees of thermal resistance with relatively less material than other insulation materials.
Moisture is a source of mold and mildew in homes. These can prove dangerous for the occupants as well as the building itself. Molds reproduce by producing spores. These spores are present in the air, and they continuously enter and leave your house with the air. When spores land on warm and moist surfaces, they begin to grow into molds, meanwhile ingesting (possibly) whatever is on the surface to obtain energy and nutrients for growth. There are different types of molds; some can even grow on paper, wood, or food. Mold growth commonly occurs if excessive moisture gathers inside the home. You cannot possibly eliminate spores from the air, but you can reduce the chances of them entering your house through SPF. Since SPF behaves like an air barrier, it blocks out all moisture, thereby protecting your home and its occupants against molds and mildew.
My favorite feature of spray foam is its ability to deaden noise and sound travel. Noise from the street outside can be extremely irritating and may lead to frustration, particularly if you live in the city. SPF protects your home against noise from outside. Also, it allows for greater privacy inside as less sound travels from room to room.
SPF adds strength to the overall building. The walls of any building are the most important structural components. They support the weight of the roof and any standing snow or rainwater and stand stubbornly in the face of any storms. Very strong winds apply shearing force on the walls of a house. The tightly packed spray foam inside walls with SPF reinforces them and adds strength. Consequently, the winds cause less movement of walls. (Of course, when I say movements of the wall, I don't mean any visible movements of the walls; there may simply be creaking and shaking in stronger winds.)
As mentioned above, SPF is more expensive than any other material. Most customers may not be able to afford it on a large scale. Some customers claim that they find it difficult to use. However, the overall advantages of SPF outnumber its disadvantages easily. This is why I choose to use SPF insulation in my home.
Yes, the cost is something that must be considered, especially when building a large-scale project. However, the efficiency of the material is another matter. Generally, customers have given positive reviews in for spray foam insulation and recommended it to others. The product rates well in the market, too.
Peter is a spirited and talented designer who decided to start writing to share his Ideas of luxury and elegance in design and for home insulation products. He appreciates both contemporary and traditional design elements, stating that they work together to create an overall decorating effect that is appreciated by clients.