Improving the Value of Your Home with an Exterior Wall Coating
by Andy Wood on Nov 9, 2014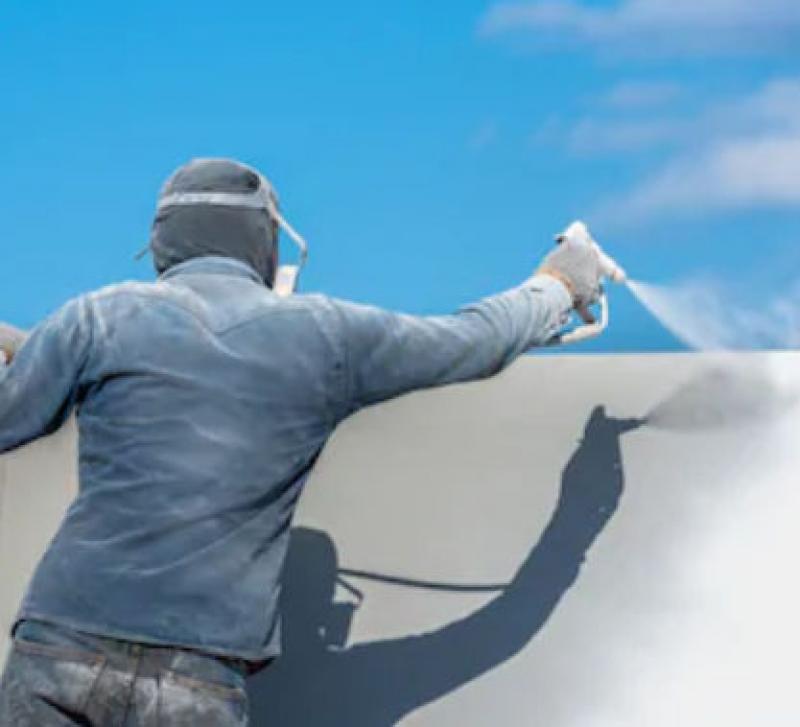 Due to the recent decline in the economy and more specifically the housing sector, more and more people have decided to stay where they are instead of searching for a new home. With no end to the crisis in sight, homeowners are now spending more money and time improving their homes with a view to increasing the value for when prices start to rise and a sale is more likely.
When choosing how to improve your home's exterior walls you are faced with two options. The first option and more common option is to repaint using standard masonry paint. This will give an instant cosmetic improvement and is relatively cheap to purchase. Unfortunately, this is the only benefit. The alternative option and one that has become more popular over the last few years is to have your walls coated with a special protective wall coating. Wall coatings are manufactured to deal with many different issues that could be affecting your external walls. When deciding whether to go for an exterior painting solution or an exterior coating solution you need to bare in mind that painting will just be painting. Any crack or blemishes that your walls already display will still be there once the paint as dried. Whereas a coating solution will cover all the unsightly cracks in the walls or render. Exterior wall coatings are resin-based and not water-based so unlike standard masonry paint it won't freeze, meaning it will give your home all year round protection. This protection is in the form of a penetrating damp solution and some products cases a wall insulation benefit. Coatings have to be applied by specially trained installers who use several different methods and spraying machinery.
Key benefits for choosing exterior wall coatings are:
Improve the aesthetics of your home's exterior
Adds value to your property
Provide a solution for penetrating damp
Reduces condensation in your home and can reduce heating bills
Covers unsightly cracks and blemishes
Available in a range of different colors and finishes including transparent
No need for the need to repaint every couple of years
Many companies specialise in providing exterior wall coating services. Prices and guarantees will differ from company to company. Products also vary but the most common product range chosen by most installers. For the UK, consider looking for a British Standards Registered Firm and manufactures with products under the ISO 9001:2008 Quality Management Systems. 
If your home's exterior is looking tired and needs rejuvenating then choosing an exterior wall coating is the ideal solution available. There's no denying that it's a costly solution but when compared to the alternative but over the years you will recoup some of your investment in the benefits you will gain.