Five Steps to Successful Pool Refurbishment
by Guest Post on Jul 23, 2010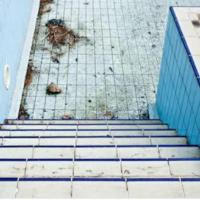 Pool refurbishment is essential to prolong the life of a pool, to keep it looking good, and for health and safety purposes.
All indoor and outdoor pools eventually need updating and renovating to return them to their former glory. The key is to find a pool refurbishment company that has the expertise to embrace new developments in the industry and the latest state-of-the-art technology to deliver a renovation that will last for many years to come.
Pools can be found in many different locations such as private, commercial, hotel, and leisure complexes, schools, colleges, and clubs.
Swimming pool refurbishment is often a more involved and complex procedure than building the same swimming pool from scratch due to the nature of the original construction process and the type of filtration system that is currently installed. You should always choose a refurbishment company with a proven track record as many years of experience as possible. Through having experience, a pool refurbishment company will have encountered many different pool types, situations, and problems to overcome.
There are many aspects of pool renovation ranging from basic cleaning to replacing mosaic glass or ceramic tiles and grout through to a total redesign of the shape of the pool, steps, and the surroundings. The most common processes requested are that of re-tiling and the replacement or fitting of a liner. Many domestic pools can be seen in need of refurbishment and are left unused and often unsightly. Through investing in a spot of renovation, a pool can be transformed and you'll be the envy of the neighbors once more. It may be that a pool doesn't suit the initial requirements it was first built for or in some cases a pool may have come as part of a house purchase. In such cases, an alteration of a pool may be required and this is also a job that can be undertaken by a pool refurbishment company.
It isn't just swimming pools that require refurbishment. Many other facilities come under the umbrella of a pool refurbishment company. Changing rooms, spas, steam rooms, wet rooms, and shower rooms will all require updating or renovating at some stage. With the increasing popularity of wet rooms in domestic environments, the need for such maintenance is growing.
There are five main steps to consider for successful pool refurbishment which are as follows:
1.    The initial consultation – This can be done either over the telephone, a consultant or representative would come and meet you at your site. A follow-up site visit is essential for measurements and photographs ready for the preliminary proposal of your renovation.
2.    Clean - Having chosen your preferred renovation specialist the next step is to empty the water out of the pool and remove the old coping stones, tiles, and loose plaster before preparing the area ready to tile.
3. Screed/render - The area should be fully waterproofed using epoxy resin and chemical-resistant paints.
4.    Tiling - This is when the whole process starts to take shape and the refurbishment of the pool becomes evident. Once all the tiles are in place the whole area should be acid washed and grouted.
5.   Water – The pool can then be filled with water and it is ready for use.