Neighborhood Bars Not Open? Your Backyard Is
by Tammy Emineth on Aug 31, 2020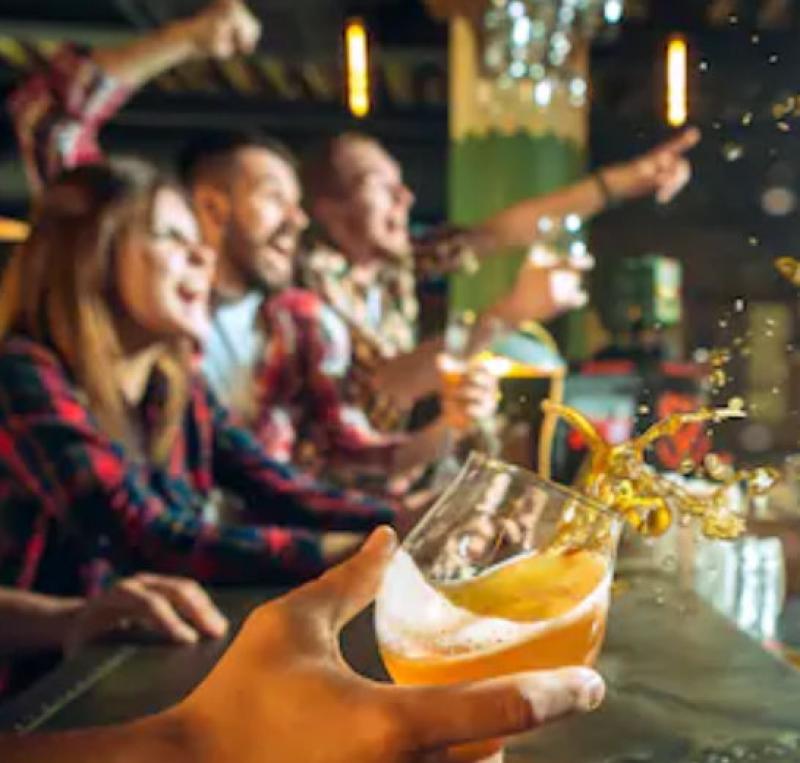 There are still very strict rules for hanging out at a bar here in the Pacific Northwest. Why not hop on the new shed trend and make your own backyard pub shed? You can enjoy your favorite libation anytime you want, for as long as you want, and you can even invite over anyone you want to enjoy it with you.  
While not every county or state has strict rules, we are still trying to be safe and smart about how we interact with others.
Pub sheds have been a growing trend long before the pandemic distancing rules, but now has never been a better time to build one.  Can't enjoy the local pub? Missing friends and hanging out with folks? Now might be the time to do a little 'distancing' in your own backyard, with friends or family.
The Bullocks from Orcas Island found a dream piece of land and built their own backyard pub last year and are now enjoying the company of friends and the view from their backyard. They originally where living in a trailer on their property while waiting for their dream home to be built and constructed the shed as a way to entice guests to come hang out with them.  
They built the pub shed from scratch with the help of their friends from mostly found materials. They began sketching ideas out on a napkin and then walked around the farm property to find the perfect location. They installed a shed on the inside and a firepit just outside the door so they could enjoy the bar even when the weather becomes chilly. In the winter they bring the picnic table in, close the doors, and whip up a batch of hot toddies. They even made it possible to remove the bar and turn the shed into a guest space, which their friends often fight over staying in.  
Sarah Bullock's advice on building your own custom bar shed in your yard: "Have fun and keep in mind that a fun space is your end goal. Be creative, do what works for you! Our bar shed isn't fancy, it's a 10x12 rectangle, 98 percent is salvaged material so it wasn't expensive and certainly doesn't have to be perfect to have a good time (for our first 4th of July party we had no roof!) What's really important are the memories made with the people you care about. That's what you and other people will remember!"  
Sara's comments about their bar shed, pictures, and the full original story about the shed can be found on the Wide Open Country website at this link: 
If you are considering building a backyard bar/pub shed we would love to help you make that dream a reality. There are hundreds of custom shed designs and they are a perfect way to build a quality bar shed that will last for decades of enjoyment in your own backyard.  
More Tips and Suggestions for Homeowners: