Appliance Repair Can Sometimes Provide a Better Solution
by Marlon Thomas on Oct 24, 2018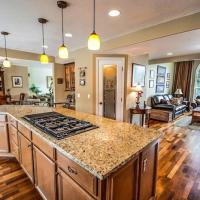 Appliance repair is not always the best option, as some appliances aren't always able to be repaired for a cost-efficient price. However, you might be surprised just how many times an appliance repair can be a great solution.
Just because it's not always going to work out, doesn't mean you don't want to check into it just to see if you can save some money. It might also save you time, as the appliance repair technician can often get out to your home right away. The appliance service technician will be able to check out your appliance and give you a quote if repairs are possible.
If you need to buy a new appliance, they will tell you. Of course, that means you will have to pay a service call.
To prevent having to pay for a service call, you have two options.
You can check online, as there are some websites that will give you appliance repair troubleshooting tips.
Or if you do not like the idea of checking out the appliance yourself when you telephone the appliance repair company, give them as many details as possible, and they should be able to give you an idea of the problem and probable cost.
Appliance repair might not always be an option, but it most certainly is worthwhile checking out first before buying a new appliance.
It might be that the stove, washer, dryer, refrigerator, dishwasher, washing machine or whatever other type of appliance you have that has broken down just needs to be replaced.
Home appliances do not last forever, and a new one needs to be bought from time to time. A cost-efficient way of having the appliance last longer is to have it serviced on a regular basis by a good local appliance repair company. This way you should have fewer breakdowns, and as the technician will know your machine, if it does break down it should be quicker and less costly.