Finding the Electric Range that is Right for You
by Guest on Mar 29, 2011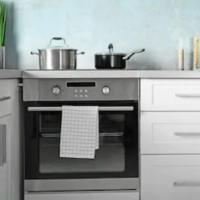 When you first start to look for an electric range it may seem overwhelming, but if you break it down into a few simple steps it becomes easy and fun. First, measure the area that is planned to put your electric range. Next, make a few quick decisions about whether you want a coil top burner or a ceramic burner. You will then need to decide if you want the added features of a double oven, microwave, or warming drawer in your electric range. Lastly, decide what your price range is and how much you are willing to pay for some of the value-added options in an electric range.

When measuring the area for your electric range, measure the width and the height of the planned area. This will save you time when you get to the store because the store associate will be able to take you right to the electric range that fits your needs.

Next, decide if you want a smooth top or removable coil burners on your electric range. A few tips that make this easier are to think about some of the ways you use your electric range. The coil elements generally come with two 6" and two 8" coil elements; this electric range easily accommodates pots and pans of varying sizes. Burner bowls also help reflect heat back to the cookware and catch spills. Coil elements do not take a lot of extra care and are fairly easy to clean or replace. These are an easy choice if you do a lot of canning on your electric range.

Premium smooth top ceramic ranges offer a lot of options in an electric range. Many of the new models come with triple-ring expandable burners that allow you to cook on the right size cooking surface for the size of your cookware. Something to know about the ceramic top is that the ceramic glass will appear to change color when the surface cooking areas are hot. If you decide on a ceramic cook top, look at the cookware that you own to make sure that it is conducive to the ceramic top of your electric range.

Lastly, decide on the value added features you want for your electric range and the amount of money you are willing to spend. Some of these include the double oven, which can allow you to coordinate an entire meal effortlessly. You can bake bread and a casserole at the same time and serve them both hot to your family. This is a big plus in an electric range. If you are limited on space in your kitchen it may be nice to add the microwave feature to your electric range. Finally, decide if the added price of a warming drawer fits your needs for an electric range. With families on the go these days, it could be just the feature you are looking for in creating a way to keep food warm until you get back from soccer practice.

Deciding beforehand the size of the electric range you want and knowing if you want smooth top or coil burners saves time. Also, knowing the added features you like to add and having a price limit set out puts you on your way to making your shopping experience for your electric range simple and easy.