How to Properly Maintain your Kitchen Appliances
by Gabriella Diesendorf on Nov 29, 2017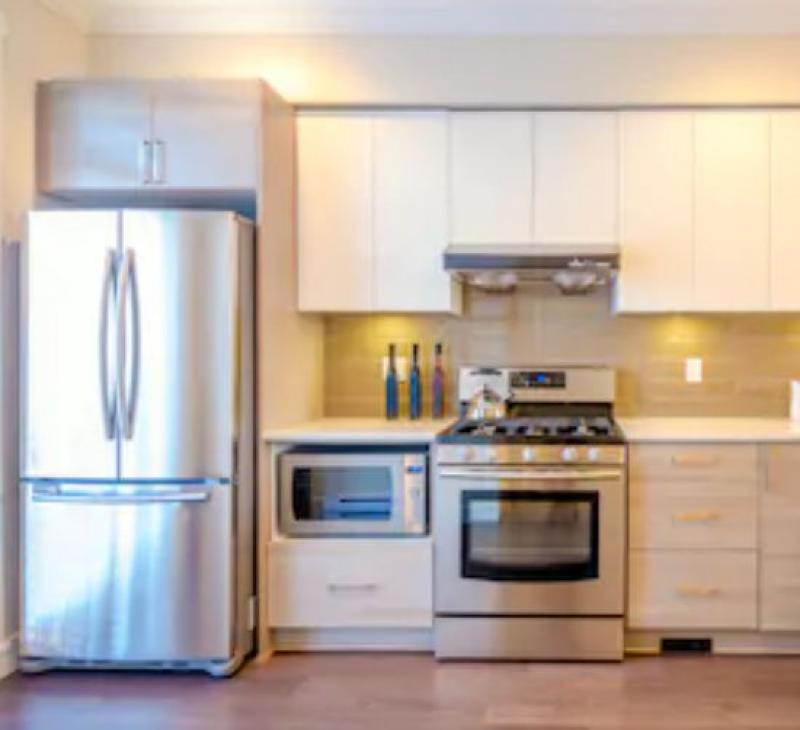 Bad habits die hard, but badly maintained kitchen appliances die rather easily. In other words, bad habits can cost you a lot of money and hassle with customer support. In many cases, some basic maintenance like cleaning a filter can extend the life of your valuable appliances. Try out the following maintenance tips and see for yourself that they really work.
Refrigerator
The refrigerator is probably the most expensive and most heavily-used appliance in your kitchen. As far as the maintenance is concerned, you better leave it to professionals, however, there are a few things that you can do to make it last longer. The rubber gasket on the door, which secures a tight closure, is prone to clogging. Use paper towels and Lysol or any other countertop cleaner to remove any debris. Once every six months, vacuum under and on the back of the fridge to keep the coils free of dust. It will prevent its motor from overloading and reducing its power efficiency. In case the power goes out while you are away, you are in some stinky trouble. There are several ways to remove unpleasant odors, one of which involves spreading smashed charcoal briquettes on two trays and filling the other shelves with crumbled newspaper. Replace the charcoals and papers every day for about a week.
Stove
If a stove gas burner won't turn on, the probable cause is spilled food. Use a retired toothbrush to clean off food from the igniter – a little ceramic nub located on the stovetop or under the ceramic seal strike plate. On the other hand, if an electric stove isn't working properly, turn the burner off and pull it out of its socket. Plug it back and wiggle it around for better contact. If it feels loose, remove it again and bend the burner prongs a bit outward for a tighter fit. Never use oven cleaner on your cooktop. Especially if you have a glass cooktop, you should avoid abrasive cleaners, metal or nylon pads, chlorine bleach, ammonia, and even glass cleaner. Instead, remove large spills, apply cooktop cleaner, and scrub with a non-abrasive pad after waiting a few minutes.
Oven
Sometimes even the way you use your oven can make it run more efficiently. Consider baking in batches whenever you can instead of heating the oven for one-time uses several times in a week. If you plan to do a lot of baking for the holidays or a big event, let it self-clean several weeks in advance. Electrical components of some ovens are known to fail after a self-cleaning cycle, so to check your oven's performance, get a basic cake mix and follow the directions on the box. If the cake doesn't bake in the set time frame, the oven temperature is off. Here you can learn how to calibrate your oven temperature.
Dishwasher
Dishwashers have come a long way from unreliable models that could easily scratch your plates or failed to remove encrusted stains. The latest Diamond and Lumen dishwashers by Miele Appliances even have a smartphone app developed for them. Still, there are some measures you can take to extend your dishwasher's life long past the warranty period. Although modern dishwashers clean themselves, you can use high heat and rinse aid to remove calcium deposits caused by hard water. From time to time, remove particles from the drain manually to avoid the foul smell and keep the flow free. Also, keep in mind that if you keep slamming the lid of your dishwasher, you are going to break the door switch, which can cost you $100 and upwards.
Microwave
Instead of firing up the oven, many people use a microwave every day without giving much thought to its maintenance. A properly maintained microwave can last from 5 to 10 years, or even longer. Liquid spatters on its inside absorb energy, which leads to burn spots or even damage the components. To clean them up, use warm soap and water or a specialized microwave cleaner. Alternatively, you can use wax paper or paper towels to cover the dish you are heating.
Although many kitchen appliances today have smart self-cleaning and maintenance systems, when it comes to prolonging their lifespan, nothing can replace a good owner. Regular maintenance of quality home appliances can make them run without breaking well past their warranty.