Reasons to Invest In Front Loading Washers
by Guest Post on Mar 29, 2011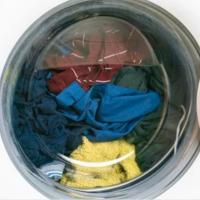 You've probably seen front load washers before, or at least heard of them and the processes that they can perform. They are the hottest washing appliances out on the market right now. You might wonder what makes these units so much better than your traditional top-loading machines, and the first reason has to do with their unique front-loading design.
As you might have inferred from the name, front load washers have the door at a horizontal axis rather than at a vertical axis. While the door may be the visible difference between these two types of machines, the mechanisms that they use to clean the clothing are completely different. They still use water, detergent, and spinning cycles as part of their processes, but that is about all that they have in common. Front-load washers work by spinning horizontally and don't use any kind of agitator to move the clothes around. They rely on the gravity from the tub moving around to lift the clothes and drop them back in the soapy water while top-loading washers use an agitator to push the clothes through the water and can sometimes tangle up and stretch the clothing.
Front-load washers are largely considered one of the top appliances in the market. They usually come with a variety of specific features that you won't find on other machines. To start out, front load washers have sanitary cycles that reach temperatures of 160 degrees to kill any mildew or bacteria that might be growing on the clothing.
Another feature that many front load washers come with is the larger capacity. Because these machines don't have a big agitator in the way, they can usually fit quite a few more clothing items inside. Front-load washers can be great for anyone that is constantly going through big loads of laundry.
The next feature of front-load washers is their ability to be stacked. Since you are not putting in the clothing at the top of the machine, it can be stacked to give some extra space. This can be a great feature for anyone that lives in compact areas.
Front-load washers are also very quiet when performing their wash cycles. Most homes have the laundry room very close to the main parts of the house and can be loud when people are trying to congregate and visit. A quiet machine will allow you to do laundry at any time of the day or evening without causing issues.
Last, of all, front load washers have stainless steel tubs. This stainless steel design allows the machine to spin at higher speeds and be more effective. Not only that, but stainless steel also is not subject to chipping and rusting as porcelain tubs may be.
With all of the benefits and features that come with front load washers, you can easily see why they are the desired appliance of the educated consumer. These front load washers have energy-efficient capabilities as well as many other features that add to the comfort and convenience of getting the wash done.