Fed up with Your Dishwasher?
by Guest on Jan 29, 2014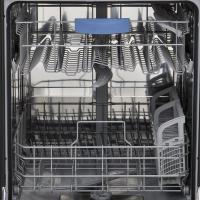 Is your dishwasher constantly breaking down? Are you constantly looking for troubleshooting solutions for your dishwasher? If so, I'd recommend you try Bosch Dishwashers. For quite a while, I couldn't stand mine until I was introduced to Bosch Dishwashers. Before this, my dishwasher used to give me nightmares. My visits to the technician were so frequent to an extent that he felt my agony and introduce me to Bosch Dishwashers. Ever since it's been nothing but all smiles. I've never looked back nor have I regretted my choice. I can go on and on raving about my current so it's best if I leave it there.
Before you even secure a dishwasher you need to understand how it works so that you can get the best out of it.
Here is some basic information about how a dishwasher operates.
Basic information about dishwashers
A dishwasher should comprise the following main parts.
Whenever these parts are not in synch, chances are that your dishwasher will not function properly.
Control mechanism – which is situated behind the control panel found inside the door. Most units are equipped with an electro-mechanical system.
Intake valve – these valves supply the dishwasher with home water, which facilitates the cleaning process. Whenever the intake valves open, pressure drives the water into the washing unit.
Pump – dishwashers are equipped with fully functioning electric motors which are used to power the pumps.

The pumps are responsible for forcing water into the spray arms and the drain hoses. There are two types of pumps; reversible pumps and direct drive pumps.
You can either choose to install your dishwasher on either a portable or a permanent configuration.
Understanding how your dishwasher works
To operate your dishwasher, you need to know how exactly it works to avoid some unprecedented problems. You might be blaming your dishwasher only to realize that you are the problem.
A dishwasher is a robot that helps you with cleaning dirty dishes. When operating it, you need to load it with the dishes, add your most ideal detergent, set the appropriate washing cycle, and turn it on. The rest is completed by the dishwasher. They are made in such a way that they can monitor themselves throughout the process. This is the same technology that is used in Bosch Dishwashers.
When using your dishwasher, you need to exercise caution even though the machine does most of the work. To ensure that it is operating safely, efficiently, and effectively, you need to abide by the following:
A few guidelines for using your dishwasher
Cease from using regular soap to do the dishes using your dishwasher. It helps prevent the suds from overflowing the dishwasher.
Take caution not to overload the dishwasher as you'll need to save some space for the water jets to spray your dishes.
Always face the dirty parts of the dishes towards the center. This will help with cleaning as the spray jets are known to come from here.
Avoid mixing steel items with silver items. It helps prevent your utensils from corrosion.
Separate identical items from one another to avoid nesting together.
Homes with hard water are advised to slightly use more detergent.
Common problems associated with a faulty dishwasher
When I started working on dishwasher repair, here are some of the problems that I encountered and the parts needed:
Springs problems, especially on those found attached to the dishwasher heavy door
Problems with the control panel
Locks problems
Faulty wiring can cause your dishwasher to catch fire
Buyer's guide
Before securing the services of dishwasher repair, there are a few guidelines that you need to abide by.
When shopping around for Bosch Dishwashers, you need to factor in durability, size, and above all conveniences. These intricate factors set dishwashers apart, hence it is best if you factor them in when purchasing a new dishwasher.
For over 125 years, Bosch has been designing and supplying its customers with home and kitchen appliances. Their experience in the niche is what makes their products stand out. Bosch has continued to raise standards in terms of quietness, efficiency, and integrated design. Bosch Dishwashers are designed in a way that revolves around your lifestyle. They make everything you do in your everyday life look easier and more enjoyable. The current model that I'm using is the Bosch SHX3AR55UC Dishwasher, It has everything you can ever dream of in a dishwasher.
Jake Smith is a Content Editor at Canadian Appliances Source provides Best Home and Kitchen Appliances. He also writes on technology and electronics as the main subject and many more topics for the past five years. Books and articles are his main forte.