Refrigerator Repair Options and Troubleshooting
by 411 on Apr 10, 2017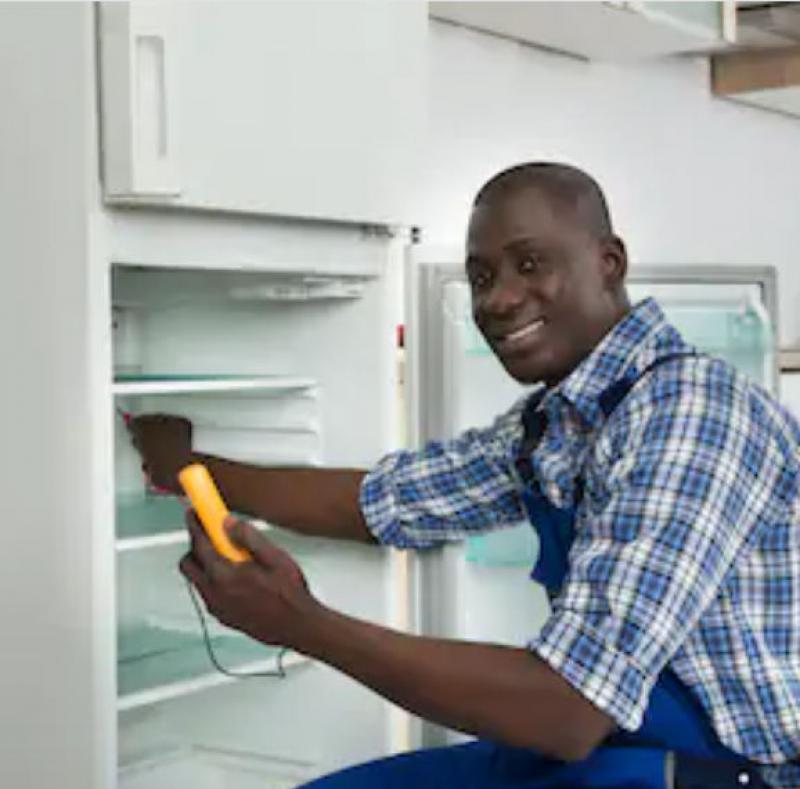 Refrigerators are often regarded as urgent-repair appliances, due to the possibility of losing food and even important items like medications. Prompt action is required to prevent having to replace perishable items on top of the repair or replacement cost. The good news is that there are simple troubleshooting steps one can go through to try to solve the problem quickly. If that fails, a professional repair can correct most appliance problems at a cheaper price than replacement.
Troubleshooting Refrigerators
Please note: You should not attempt repairs if you are uncomfortable performing actions on your appliance. Consult your user's manual before you begin and ensure you have disconnected any power, water, gas, or other hazardous connections before servicing the appliance. If you feel uneasy at any time, it is advisable to stop and consult a professional for assistance.  Appliance repair often offers professional service at affordable rates.
Perishable Items: Move any perishables to a second refrigerator, freezer, or cooler. Make sure the second container is cold enough to keep the items safe for consumption. If important items may perish if a quick repair isn't initiated, call a professional for emergency service.
Problem: Refrigerator operates at the wrong temperature
Solution: First, start with the most obvious—are the temperature controls and thermostat set properly? If so, redistributing or reducing the number of items in your refrigerator or freezer may help correct airflow issues. The condenser coils in the back of the fridge may need to be cleaned or replaced. Door seals and fans need to be examined as well. The manual or a professional can give you more guidance concerning these routine procedures.
Problem: Refrigerator isn't running
Solution: Ensure that power cords, fuses, and electrical outlets are working properly and are undamaged by safely checking them. Next, examine other parts of the fridge such as the fan, coils, temperature controls, door switch, and other parts that commonly run into issues. Make note of what you notice as you perform the troubleshooting in case you are unable to solve the issue and need to contact a professional. The manual will likely have troubleshooting steps for checking these components.
Problem: Appliance is leaking water
Solution: Clear the drain pan that is located behind the front grill of your refrigerator. The pan should be drained and cleaned once per year. Ensure the waterline and ice maker are not leaking. Replace any damaged or dysfunctional parts using guidance provided by your manual or a professional.
When to Call a Professional
It's best to call for a professional refrigerator repair if you feel uncomfortable servicing an appliance, are unable to solve or identify the issue, or lack the tools and experience to perform the task properly. A botched repair can cause more damage to your appliance, leading to a costlier repair bill or even the need to replace the appliance. Professional appliance pair is often affordable, quick, and long-lasting. Getting in touch with a repair service is the best solution whenever you have doubts about your appliance repair.