Are Smart Blinds Worth the Cost?
by James Cummings on Mar 1, 2019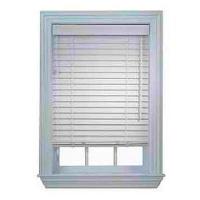 Two essential elements of a home are natural lighting and comfort. A home that is well lit and comfortable is the dream of every homeowner no matter the weather conditions, whether it's scorching sun or full-blown winter. A good solution to this is the right kind of blind that creates a balance between natural lighting and interior comfort.
Window blinds and shades help regulate how sun enters the home and how it's kept at bay when it's not needed. For the most part, this gets the job done, but with varying weather conditions comes the need to constantly operate the blinds to fit your needs.
This is can become a full-time job and research has it that you'll spend approximately 40 days of your lifetime opening and closing your window. Smart blinds are home improvement treatments that take the chore away from opening and closing windows by doing it for you.
What are Smart Blinds?
Smart blinds are simple window blinds that are built to be raised and lowered using a range of smart and automatic control systems which include voice control, control from a smartphone, control via integration with other smart home devices (raise or lowers when the light is turned on or off, raises when a fire is detected by a smart smoke detector), geo-fencing control which raises it upon your arrival and lowers it when you leave, and a range of other custom controls based on your preference and the services you choose.
Motorized blinds vs Smart blinds
Motorized cordless blinds which are controlled by a remote have been in existence for some time and have been very effective as they get the job done by the tap of a button and are tangle-free, making them convenient and safe for kids and pets in the home. You could purchase a full package of motorized blinds or have your old blinds converted by adding a motor, and this works well but even better is the advent of smart blinds. Smart blinds bring a whole new approach to interior lighting control with improved capabilities and less human effort.
Smart blinds are built to anticipate when the blinds should be open or closed and this improves your security and comfort and reduces monthly electricity bills and energy required.
As you'd expect these features do not come cheap and depending on the size of the window, the shade of the blind, and the materials used, a smart blind for a single window can range between $350 - $500 as opposed to basic blinds which cost anywhere from $100 and following the number of windows required in an average home which is 20, a full smart blind home package will cost between $6000 - $7000 as opposed to that of basic blinds which can range between $1,500. Hence the question "are smart blinds worth the cost".
The endgame of having a blind in the home is to control interior lighting by being able to be lowered or raised when necessary. When you think about it this way, what's the fuss about some revolutionary smart blind? What can you achieve with it that can not already be achieved with your basic blinds, and why should you invest such an amount of money in getting them?
Well, Smart blinds are way ahead when it comes to window treatment, and they do not only make life easier but in most cases, they create an avenue to be more productive with your time and enjoy better comfort. Some of their features are as follows.
Why Smart blinds are worth every buck
1. Smart blinds enable you to raise or lower blinds in groups or individually according to set times. If you are just making an upgrade from a basic or motorized blind, this is a huge feature for you as you do not have to worry about manually controlling the blinds when you need them to work with your schedule, all you have to do is set different times for them to be lowered or raised, and they run automatically.
2. Automatically raising or lowering blinds according to various environmental conditions such as sunrise and sunset. This feature is non-existent in basic and motorized blinds. Having a nice time in your room you do not have to stress over manually raising your blinds when the sun sets.
3. Integration with other smart home devices to perform smarter functions such as turn all the lights off when the blind is raised or when a fire outbreak is detected by a smart smoke detector to give emergency responders a view of the inside.
4. Solar/temperature sensing capabilities which raise the blinds when the sun is too hot, or when the interior is cool but outside is warm. Basically, your smart blind feels what you feel so if you start to feel uncomfortable due to the atmosphere in your room.
5. Geo-fencing control which raises the blinds when you arrive and closes when you leave.
6. Control the blinds with your smartphone wherever you have internet access. You do not have to be present or interface directly with your smart blinds, so long as you have the app on your smartphone and have access to the internet you can control it.
7. Voice control using any of the voice assistant technology such as Google voice assistant, Amazon's Alexa, or Siri on ios. This even makes for greater flexibility in controlling your smart blind.
Conclusion
Are all these features and the comfort of smart blinds worth your investment? Well, to many users, smart blinds are a good catch and some users are constantly anticipating the latest smart feature and services by their favorite brands so they can enjoy better comfort and smarter life. Now you decide if you want to spend a significant part of your life opening and closing your blinds,