5 Ways to Maintain a Home Landscape
by Don Gardner on Jul 18, 2018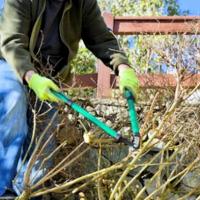 A good home landscape can really tie a home's design appeal together. Once your landscape is designed, it's important to maintain it. That being said, here are five easy ways you can maintain a good home landscape.
1. Do Daily Maintenance
Leaves, branches, and other things can easily build up around the outside of your home and a garden. But, if you do daily maintenance, you won't have to worry about anything excessively piling up. This doesn't mean that you should do heavy gardening daily. All it means is that you should at least sweep your home's landscape once a day or every few days.
2. Tend to the Weeds
Although weeds are something that regularly pops up in a garden, they can ultimately ruin it. That's why it's important to remove any weeds as soon as you find them. Removing weeds is easier than it seems. Simply utilize a fertilizer or another kind of weed killer to remove them. If you're up to it, you could even use your hands to pull the weeds out.
3. Remove Dead & Overgrown Plants
Diseases can impact plants to the point that they can dry out and even die. If this happens, it's important to remove the affected plants as soon as possible because other plants can become affected. 
Plants don't have to be dry or dead to cause problems to your landscape and home. Sometimes, plants can overgrow, such as trees. When trees overgrow or tilt too closely to your home, they can potentially cause damage. If this occurs, you might want to consider hiring a professional tree service to remove the trees. After all, you don't want to attempt a tree removal by yourself. 
4. Don't Excessively Water Plants 
Most people are surprised to learn that plants can actually die if they're watered too much. A plant's species and age also affect how much you should water it. If you're unsure how much you should water your plants, do some research about the type of plants you have or hire a professional to help you.
5. Leave Earthworms Alone
Despite common belief, earthworms are good for your garden. If you see earthworms in your landscape, that means your soil is healthy and thriving. You can also ensure your soil is thriving by sprinkling a variety of things on it, such as compost and manure.