Shopping for Furniture and Homewares Online
by Guest on May 17, 2011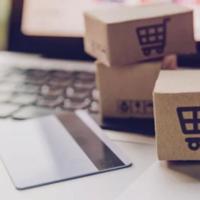 The way in which we shop has changed considerably in recent years. The internet is now where many of us shop for groceries right through to larger purchases that require more thought such as furniture.
Due to the ability to shop online, it is now easier and more enjoyable to buy gifts and items for the home. The internet has enabled us to be able to choose from a far wider choice of merchandise than on the high street even if you live in a large city. For those living in smaller towns or rural locations, online shopping has become not just a convenience but a lifeline.
The United Kingdom is home mad, interiors mad with no home being too small for a makeover. In the last 10 to 15 years, with the help of home makeover shows on television, the nation is obsessed with recreating a show stopping interior.
Furnishings are a very personal statement and can say a lot about you and your home. Couple that with the longing to make a house look different and the need to look further afield than a furniture chain store is a further must.
Finding the right furniture for a home is often a headache. The choice in many large furniture stores in the retail parks around the UK is bland, replicated in every home already, and not in any way exciting. Buying furniture online allows a broader choice of styles from different shops including boutique and individual retailers. The internet has also helped retailers by giving them the chance to search all over the world for stock. Now that it is possible to source products that at one time would have been seen as a specialist or exclusive due to their location, retailers are able through extensive networks of contacts to offer an impressively wide choice to customers.
Ethical furniture shopping is another change and consumers are now wanting to know where materials such as wood have been sourced from. Wooden furniture such as oak bookcases, shoe cupboards and should be from sustainable and managed plantation sources. The ethical practices of manufacturers and retailers are other ways in which people are making purchasing decisions.
So to gain the best choice, the best price, and the best look, online furniture shopping is the answer.