Repairing Lamp Switches
by Michigan State University on Apr 27, 2012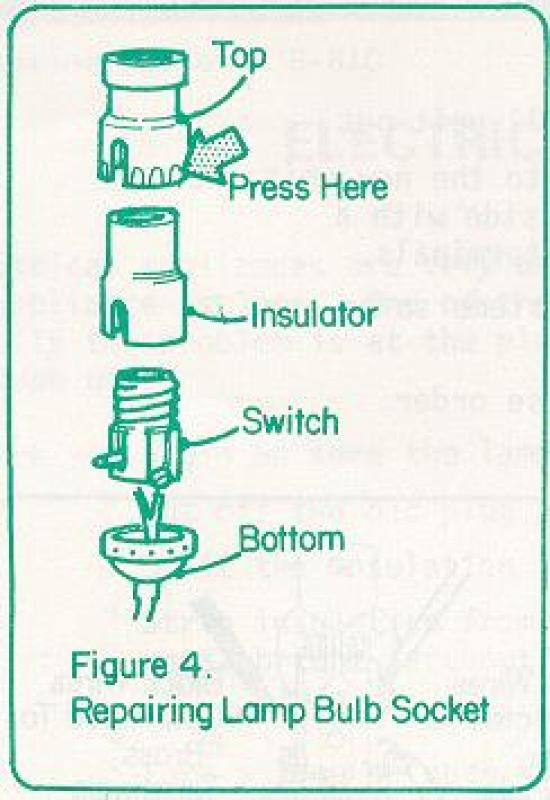 If a lamp goes out, first get a bulb that you see lighted or a new one and put it in the lamp. Next, try a different outlet to see if the lamp lights up.
If it will not light when you turn the switch, the switch is probably faulty. The switch may be chain pull, push in, or knob turn.
Disconnect the lamp from the wall outlet.
Press on the side of the "top" with your thumb and lift it and the insulator off.
Loosen the little screw on the side of the "bottom" and slide it down the wire.
Remove the wires from either side of the switch by turning counter clockwise.
If wire has burned off, cut, strip, and reattach.
If old wire is stiff from age, replace it with new wire.
If switch is the fault, take it to the hardware store and get one like it to install.