How to Choose a Plastering Company
by Rick Hill on Nov 29, 2017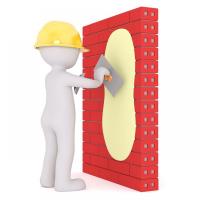 Choosing a professional plastering company may seem a daunting task, especially if you do not have experience in the construction industry. While you may choose to do it by yourself, you may need to hire an experienced company for that perfect finish. Here are some tips to think about when choosing a professional company.
Go for experience
Whenever you are choosing a professional company, the experience will come in handy. It is highly advisable to ask around for recommendations. For example, you can ask your neighbors, family, or friends for pointers. If it is possible, ask the company you want to hire to provide you with some proof such as pictures of some of the work they have done. You may also want to look online for some of these companies to see their ratings.
Ask for a favorable quotation
Getting a favorable quotation is always a bonus. Furthermore, if you can be able to seek the services of a highly professional and experienced company, the better. However, you should not look at sacrificing quality work with cheaper services. This is because a sub-standard job may mean that it will need to redone in the future, and this will cost you more money making the job more expensive.
Check their terms and conditions
When choosing a plastering company, it is advisable to check out their terms and conditions. For example, a professional will be able to give an estimate of how long it will take to finish the job. You may also want to check out their payment plans. For big jobs, you may be required to pay a deposit. Others may ask for day rates or others may require an upfront payment. Whichever terms and conditions they put up, it is always advisable to compare prices among the various companies and choose a plan that works for you.