How to Purchase a $100,000 Employee Worker Bond in California
by Guest on Sep 16, 2020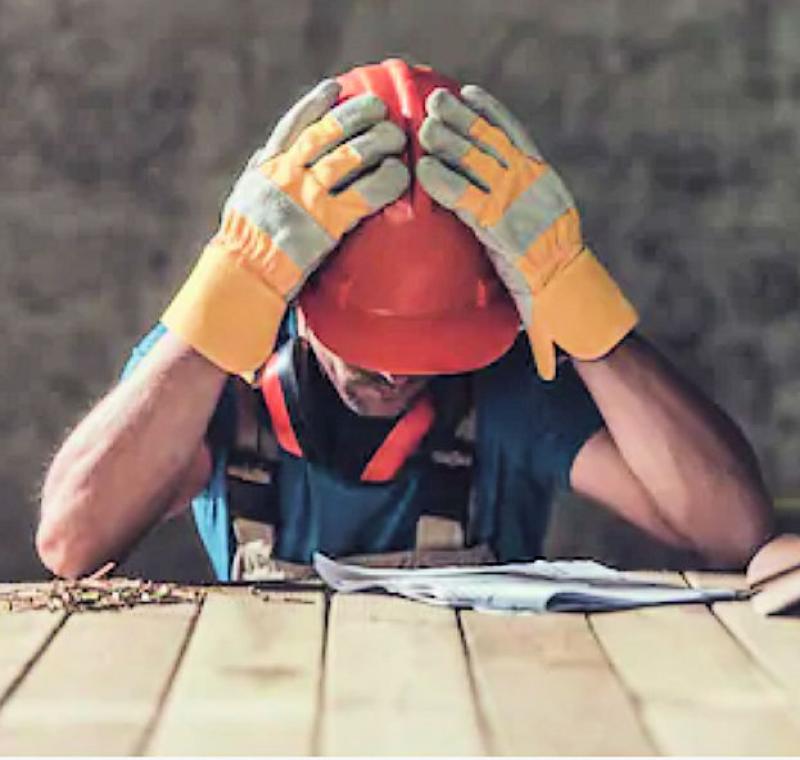 Drastic situations they say require drastic actions.
Going back in history, there have been discrepancies in the way Limited Liability Construction Companies run their affairs. This is caused by insufficient case laws to clarify how these organizations should be run.
In light of this, a key administrative institution in California: Contractors State License Board (CSLB), have a working plan to help. It is called the "Employee Worker Bond".
In this article, we will shed light on this legal agreement as well as how to purchase it.
What is an Employee Worker Bond in California?
This is a legal document obtained by a construction company. It is filed through a surety (which is usually a company), assuring the state that the construction company they are filing for will abide by the rules and regulations set forth by the state. The value of this bond has to be $100,000.00.
Is getting this bond a mandatory thing?
It is an important requirement! Though an LLC construction company can kick off without it, without the assurance that the certification offers, their reputation will suffer. This means that certain kinds of jobs will not be entrusted to such a contractor because this bond protects potential clients should things go south. So, dealing with a company that has this validation is reassuring for clients.
More importantly, it is a requirement for obtaining a contractor's license. This is a particularly important validation for construction companies. To be entitled to have this validation, there is a need for a functional employee worker bond.
With the bond gotten and filed, the administering of the construction company will have to align with the policies of the Contractors State License Board. To find out more about the function of this institution, you can visit: https://www.cslb.ca.gov/.
As opposed to insurance policies, when any of the CSLB rules are breached, the company faces the consequences. This can require compensations given to aggrieved parties.
To steer clear of incurring such losses, contractors with this bond are careful to stay within these regulations.
What Companies are Entitled to this Bond?
As explained above, a California $100,000 employee worker bond is required before a contractor's license can be obtained. This obviously means that companies that wish to acquire contractors' licenses must purchase it.
However, not every construction company needs to meet this requirement by the Contractors State License Board. There are 3 kinds of contractors clearly identified by the CSLB as requiring this surety filing. They include General building construction companies, General engineering construction companies, and Specialty construction companies.
General Building Construction Companies
General building contractors are focused on constructing storage facilities, residential structures, animal enclosures, among others.
General Engineering Construction Companies
General engineering contractors are focused on constructing things like sewages, control barriers to protect against floods, overpasses, water distribution mechanisms, among others. These kinds of construction companies require a great deal of civil engineering knowledge.
Specialty Construction Companies
As the name suggests, these kinds of contractors are into construction projects that require unconventional tradecraft, knowledge, and skills.
It is worthy to note that these are not the only companies bound by the licensing of the CSLB. However, other companies will require a different kind of license agreement. Examples include roofing companies, as well as swimming pool companies.
Requirements for Getting an Employee Worker Bond in California
In the state of California, a construction company must meet certain requirements before trying to present this filing. Failure to do these will automatically mean that the bond will not be obtained, denying them the possibility of getting a contractor's license. The requirements are listed below.
A Minimum Liability Insurance of $1,000,000s
This is an active insurance package that takes care of damages that occur in the course of carrying out a contract. The insurance cover must be for a minimum of $1,000,000.
Personnel Records
Acquiring this contract takes a great deal of transparency. To get a bond of this nature, the company has to tender its personnel records. This is a detailed record of every employee in the company.
All Business Permits and Licenses
This is to prove that the construction company is not found wanting in getting every accreditation required. 
Registration Records of Business Name
Documents of this nature also have to be tendered before the bond is obtainable.
Conclusion
Getting an employee worker bond is an ideal thing for relevant construction companies in California. It proves the company is credible while also protecting the interests of the employees and clients.
Going through this process with as little stress as possible requires that you work with a reputable and experienced surety company. Once you have one such company to work with, the rest of the process will be easier.