4 Ways to Keep Your Carpet in Tip-Top Shape
by Aaron Babaa on Jul 18, 2018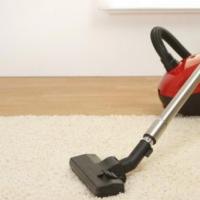 Let's face it: your carpet is more important than you think. After all, you step on your carpets every day. That's why you should make the effort to keep your carpet in tip-top shape with these four steps!
1. Be Mindful About Shoes
Your shoes encounter dirt, grime, and other unpleasant things on a daily basis. All of these are things that you definitely don't want to track in your home, especially on your carpet. That's why it's important to make sure you take off your shoes before you walk on your carpet. A good rule of thumb is to make it a habit to immediately take off your shoes as soon as you enter your home. If you have a coat closet, store your shoes in there. You could even invest in a trendy shoe rack to place right next to your front door. 
It also should be noted that your shoes aren't the only thing that can soil your carpet. In fact, walking on your carpet with bare feet actually tracks natural oils that could also make your carpet dirty. So, the best way to ensure that your carpet stays clean is to wear socks or slippers on it.
2. Regularly Vacuum
There's no way to make sure that absolutely no dirt or grime is going track on your carpet. That's why it's important to maintain your carpet on a daily basis. The only way you could efficiently maintain your vacuum daily is to vacuum it. After all, vacuuming only takes a few minutes. 
3. Maintain Your Vacuum
In order for a vacuum to efficiently operate, it needs to be maintained. That being said, you should never wait until the vacuum bag is completely full to empty it. Instead, make sure to empty the vacuum bag after it's around half full. Another way to see if it's a good time to change the vacuum bag is to feel it and see if it's firm. If so, you should change it. Another way to maintain your vacuum is to change the filter bi-annually.
4. Hire a Professional
Sometimes it's easy to forget to clean your carpet on a regular basis, which means dirt and other minerals will build up. When this happens, it's better to call a professional instead of attempting to clean your carpet by yourself. After all, a professional carpet cleaning will ensure that your carpet is completely free of any dirt, grime, and bacteria. Therefore, you will have peace of mind knowing your carpet is in tip-top shape.