How to Clean Granite Countertops
by Guest on Aug 10, 2015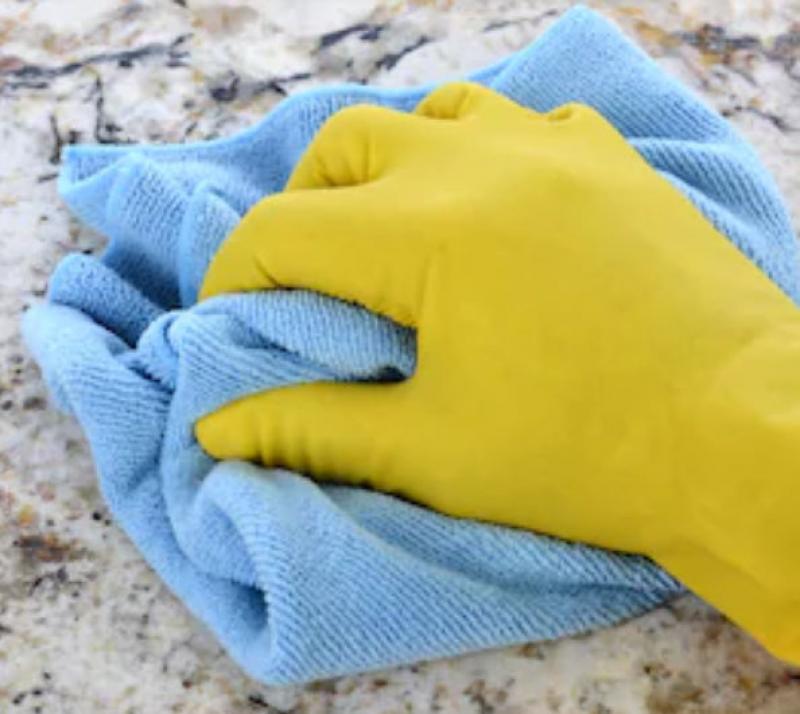 Granite countertops are a great addition to your home and one that is going to increase the value. You will love that something so simple can improve your kitchen for a quicker home sale. Having granite countertops can be quite intimidating. So much is written on the topic that it can make you feel overwhelmed. There are so many misconceptions that many people find themselves feeling confused. If you are one of those who love the beauty and integrity of granite countertops then you should check out these simple steps to easily keep them clean.
Daily Cleaning
There are a few things that you are going to have to do daily with your granite countertops to keep them looking great.
Never Stop Cleaning
One of the main things that you can easily do to keep the integrity of your granite countertops is to never stop cleaning. When you notice crumbs or spills, make sure that they are promptly cleaned up. Just by cleaning off the countertops throughout the day, you are helping to ensure that your countertops stay looking great.
Throughout the Day Hot Water and a Sponge
Throughout each day when you are wiping off, your countertops make sure that you are just using hot water and a soft sponge. This is going to cut down on the chemicals that are needed to keep them clean which will essentially keep them looking new longer.
One Time Each Day Use a Cleaner
Each day you will want to use a nice high-quality granite countertop cleaner. This is something that is going to leave your counters sufficiently cleaned, sanitized, and streak free. You will love how easy it is to keep your new countertops streak free as well.
Weekly Cleaning
There are additional things that you will just need to do each week. Weekly cleaning allows you to get that deep down clean that is going to help you maintain your countertops for longer. Many people do not realize that skipping your weekly cleaning can cause you to lose that luster over time.
Remove Everything, Wipe It All Down
One of the biggest things that you should do is take the time to remove everything from on top of your counters. Then you can easily wipe down the entire counter without having to worry about missing anything. When you are doing this make sure that you take the time to clean and wipe off each item before putting it back on your countertops.
Monthly Cleaning
In addition to your daily and weekly cleaning, there are a few things that you need to be doing each month. These are things that are going to help you to have nicer countertops for longer.
Polish Countertops
One of the things that you will want to do each month is to polish your countertops. temporarily polishing works best. Just make sure that you choose one that has been made for granite countertops to ensure that it does not damage the materials.
Yearly Cleaning
Finally, there are some points of maintenance that you need to do every year. These are things that can help you to find out if there are issues that could cause you to have damages that might need repair.
Test Your Sealant
Granite countertops have a special sealant that helps maintain the integrity of the stone and keeps your countertops looking shiny. You can have a professional come and assess your granite and test the sealant. Doing this will ensure that you get it fixed if there are any cracks or damages.
Learning how to clean your granite countertops does not have to be difficult. It is something that you can easily learn about and nothing to worry about. You will find that you love your new granite countertops and all that they can provide for your kitchen.