10 Problems Landlords Face Due to Bad Tenants
by Guest on Dec 29, 2016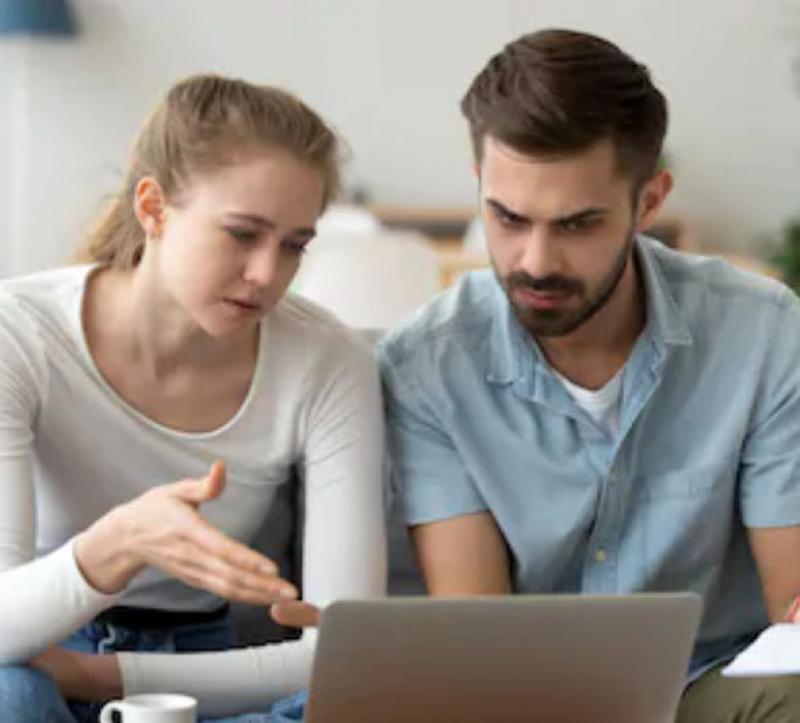 Sometimes things don't always go to plan. If you're a landlord you know exactly what I'm talking about. Even before your potential tenants move into your home you laid out rules and regulations or them to abide by them. Thinking, it's too difficult, what could they possibly do?
You can quickly google some dreadful experiences some unfortunate landlords were. Which brings us here. Here are problems landlords face from bad tenants.
Late Rent
This is infuriating. Dealing with tenants who fail to meet their payment deadlines. It's not entirely bad if it's a one-time thing, but to be dealing frequently with missed payments makes you want to pull your hair out.
This can be prevented from a stricter screening process, and being more forceful with making it clear they must pay on time.
Skyrocket Turnover Rates
Dealing with some high turnover rates for tenants costs you money every day. Think about it. No tenants mean you must advertise and market the property again, that costs money. Then you should show the house to interested parties. Then eventually you'll have to handle doing all the background checks, which can cost money too.
Time and money, the two most valuable things you have and they're being wasted. You'll need to do a much better job at the screening to avoid turnovers. Or, look to hire a real estate manager.
Take the pain out of dealing with turnover rates.
Evictions
We all have sympathy for people. It's only human too. But evictions are a part of the job. You won't like it, and it can be stressful. Not to mention costly for you.
Like I mentioned previously, you will end up having to advertise the property again. You will even have to clean and fix any problems the previous tenant left behind.
Evictions are hard on everyone, especially or the former tenants. You understand it's something that must be done, but will struggle with handling the emotional side to it.
Organization
If you're not the most organized of people, to begin with, most likely you'll become even worse if you're not prepared for it. Being a landlord you will be dealing with quite a bit of paperwork. If you are prepared or diligent enough to organize your document, you're likely to become very overwhelmed.
This translates to possible missing documents, misfiling documents, and the hassle of not being able to locate anything. Your life is already stressful without this hassle.
Refusing to Pay Rent
There are times where the tenant can refuse to pay rent to you. It could be they just lost their job and source of income. It could be because they're making disputes about maintenance and repairs. The key is to listen, and can understand their state. Always be a good communicator. Try to negotiate whenever possible, it goes a long way with both of you.
Disruptive Tenants
On paper, some tenant looks and has the résumé of a model tenant. However, you may not be able to screen out those whose personalities conflict with the surrounding neighbors.
Loud noise, parties, or just a bad clash of attitudes. Everything can disrupt and cause problems for you and the neighbors.
Appliance Damage
You may end up dealing with some tenants who don't have much care for anything. Including things that aren't there's. Appliance damages are more common than you think and a painstakingly difficult to manage.
It could venture to the point of legal action for damages, but it doesn't replace the time and costs to solve the matter.
Roofing Issues
Age and weather play a factor in this potential nightmare. It's common to occasion have leaky roofs and for you, it's your responsibility to manage it. Not only to the tenant have a case for damages, but it's your responsibility to pay for the repairs.
Pest Infestation
Imagine finding a pest or insect infestation in your property. Worst case scenario for some right?
It's common though. Unclean properties and lack of hygiene are key contributors to such problems. Insects and pests seek food, and in places of locations that are unclean or maintain, this is a possible result. You'll be responsible to fix this issue.
Too Much Stress
Life has a way of kicking you when you're down. Stress is something we all face on a minute to minute level. As a landlord, you potentially have added stress of dealing with multiple or just plain bad tenants. When they don't follow the rules and cause problems or fail to pay, it's just stressful. That's more on your plate of things to do and manage. It is overbearing sometimes. It could impact your health.
Landlords don't have easy. It takes a lot of patience and a lot of courage. Be prepared when it comes to selecting tenants. Don't let this happen to you.