How Spray Foam Insulation Saves You Energy Bills
by James Cummings on Oct 9, 2017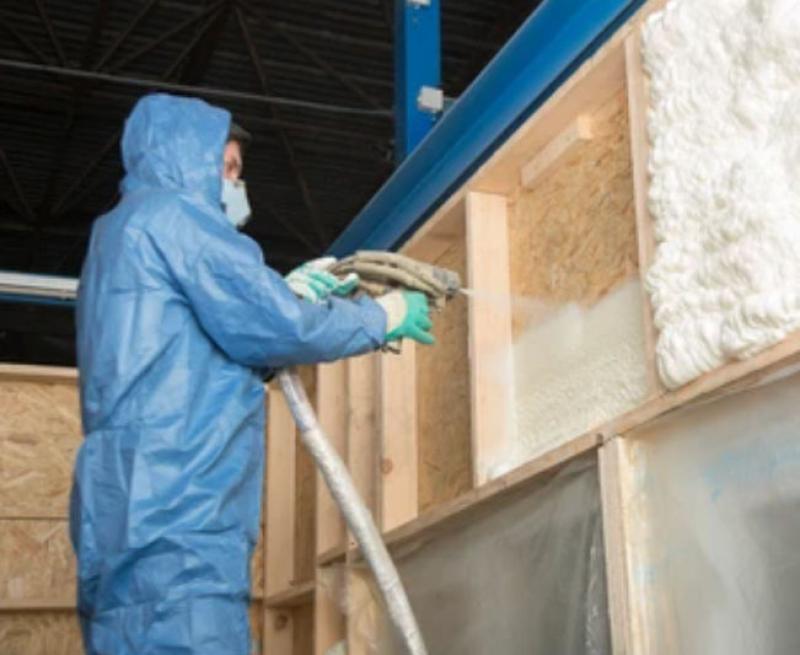 Spray foam insulation has become a very popular and effective way to tackle the heat and air loss around the house. It is a must for every home as it keeps you and your family comfortable all through the year.
Spray foam insulation keeps warm air in when it is cold and cool air during the heat, it prevents heat from getting in through the walls and ceiling to chill you, and best of all, if done right, it saves you energy bills. You can use it to insulate roofs, walls, attics, and even floors.
Spray foam insulation more commonly known as SPF is rather more expensive than other alternatives but the overall benefit far outweighs the cost.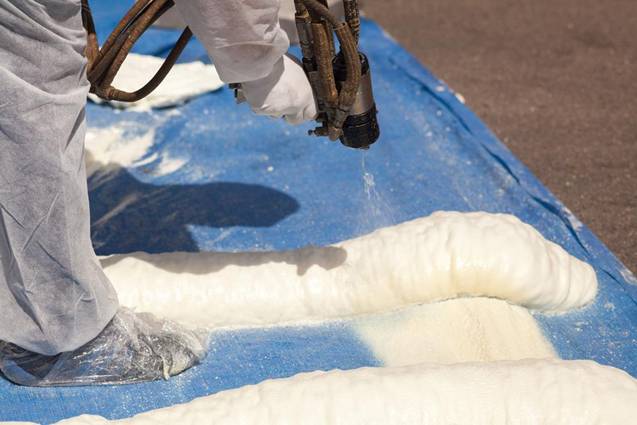 For those that don't know, there are actually two types of SPF; Open Cell and Closed Cell.
Open-cell is denser than closed-cell and feels spongy; it has a lower R-value per each than closed-cell and is about 30% less expensive. It is more often applied to areas that have more spaces such as ceilings, attics, and floor joists.
A closed cell is more expensive than an open cell but has more benefits, it has a higher R-value per inch which means it gets stronger when fully cured and improves structural integrity to walls and ceilings.
Here are reasons why you should choose SPF insulation over others.
Spray foam is efficient: Spray foam is airtight which means you have little or no cold drafts or hotspot formation in your house, you only have to turn on your heat system or air condition for a short amount of time, when you get your desired temperature, you can turn it off and it will keep for a long time.
This is far better than keeping it all day and piling up energy bills. You can save up to 30% or more on energy bills when you use SPF, this way, you can recover the cost of insulation in no time. SPF insulation is great for fitting in small spaces; it is much easier to fill up those holes responsible for creating drafts in your home.
SPF's resistance value, which is its ability to provide an airtight seal, is ranked at R-6. This is the highest rank in the market.
Noise reduction: If you live in the city, noise from the
street, from traffic, even from children playing in the neighborhood can be a distraction. Spray foam protects your home from this irritating noise.
It expands to fill up an entire cavity before insulating, this helps in minimizing outside noise to the barest minimum, neighborhood and traffic noise are reduced drastically as the noise cannot easily penetrate the structure. It gives you privacy also as less sound can travel between rooms in your home.
Versatility: Unlike other forms of insulation, spray foam works for any time of insulation project, walls, ceilings, attics, crawl spaces even walk-in coolers, freezers, and storage rooms.
Long-Lasting: Fiberglass insulation has a lifespan of 10 to 20 years, and that is if the fiberglass stays dry but the inert polymer that spray foam insulation is made up of allows it to last for as long as 100 years with little or no maintenance all through.
Eco Friendly: Pollen, dust, and other contaminants are mostly carried through the air, Spray foam insulation stops air and moisture from infiltrating which means it will keep specks of dust and pollens out.
It also protects your home from mold growth and water damage caused by condensation and moisture. It is also more environmentally friendly than other alternatives like fiberglass which leaves glass particles floating in the air during installation and which can hold moisture where mold and mildew can flourish and doesn't contain formaldehyde.
Increase in value: High-quality spray foam insulation increases the market value of your property, these days, it is one of a house selling points.
Spray foam insulation also adds strength to the structure of the building improving the integrity of your walls and roof, you notice less creaking because the tightly packed foam between your walls reinforces them and make them less susceptible to winds.
As mentioned above, SPF is more expensive than other insulation alternatives, but SPF is also the best insulation method in the world today.
The best time for installing SPF is in a new home because the expansion of the spray foam can create pressures that could cause your drywall to crack if installed in already finished walls, but in the new home, the drywall is not in place yet.