Maintenance Tips for Concrete Floors
by Sally Smith on Jan 11, 2014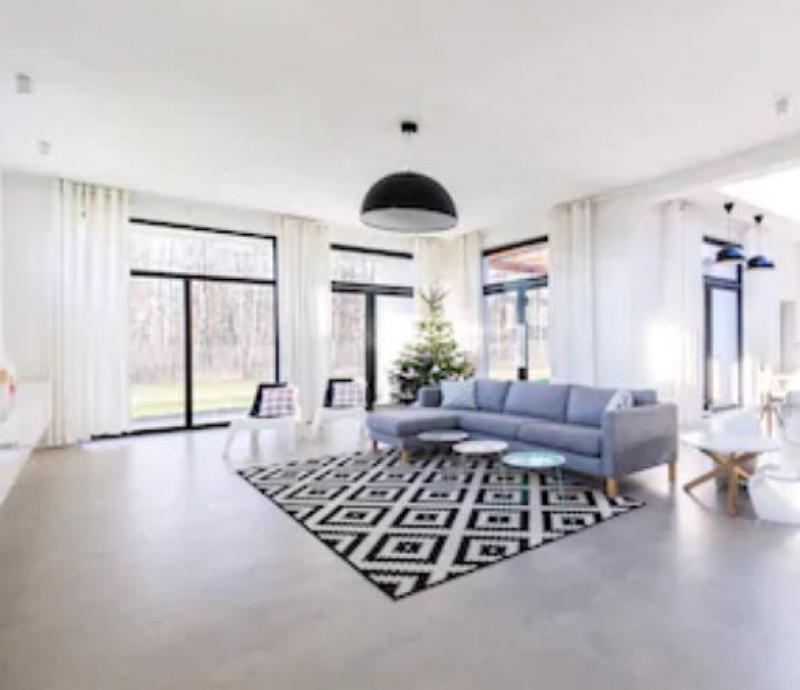 Concrete is growing in popularity as an interior flooring choice. Polished concrete is as smooth as tile, and it can feature any combination of customized colors and patterns. It's more durable than carpet, and it's stronger than ceramic tile. However, it does require special care when it comes to cleaning and maintenance. Here are some tips to help you keep your beautiful new concrete floor looking amazing.
Protect the Floor from Daily Use
The finish on concrete floors can wear down if they aren't protected. It doesn't take a great deal of effort to protect and preserve the finish, but you will need to invest in the right materials as quickly as possible. Before you start using the floors regularly, make sure that you have the following items:• Walk-off mats – These mats catch dirt and debris to prevent it from scratching the finish. They should be cleaned regularly to keep everything looking sharp. Mats with rubber backings are an excellent choice. The rubber won't cause any discoloration, and it will also prevent the mat from slipping.• Dust Mop or Auto-Scrubber – the floor should be swept every day to remove dirt and avoid scratches. Dry mopping is generally acceptable to keep the floors looking great from one day to the next.• Concrete Cleaner – At some point, there will be a spill on the new floor. In commercial settings, it won't take long before mud is tracked onto the floor or a drink is dropped. 
Diamond Impregnated Concrete
Polishing Pads
The right concrete polisher will do more than just clean the floor. It will restore the shine, buff out light scratches and leave the surface looking like new. While the floor should be swept and dry mopped daily, you also need to have it buffed every few months. If you have high traffic areas, you may want to increase the polishing frequency. The diamond impregnated pads are used wet or dry to maintain the floor's polished finish and keep it looking impressive.  
Focus on Specialized Cleaners
Specially formulated cleaners do more than just clean the surface or even polish the floor. They have minerals that bond with the floor to strengthen the finish. Referred to as conditioners, they have mineral compounds like calcium, potassium, and silicates that work with the elements in the concrete to prevent scratches and abrasions. Use these formulated compounds for regular concrete cleaning.
Concrete floors with a beautiful polished finish will mimic the look of tiles or high-end products, but they do require some regular maintenance. Daily cleaning will avoid most problems, but they'll also need to be polished regularly basis to restore the shine. With the right care, you can expect your concrete floors to stand up to regular traffic and last for decades to come.