Why MDF is Better than Softwood
by Skirting World on Jun 29, 2018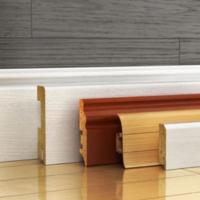 MDF skirting boards have become a popular alternative to the normal standard softwood.
Should you ever find yourself needing to match existing skirting, you'll most likely have softwood skirting. This is because it is the most commonly used materials for skirting boards and architraves.
However, there can be many issues when using softwood for skirtings.
Firstly, because it is a natural wood, it has knots throughout the material. Although you can treat and fill these before installation, there's no guarantee that they will stay put - a lot of the time they simply fall out.
Secondly, softwood has a tendency to bow and warp with temperature and moisture changes.
The only reason that softwood should be used nowadays is when you're looking for a natural wood finish. If you plan on painting the boards, always use MDF.
Now, with MDF you don't get the natural imperfections found within softwood.
MDF will never warp - it always stays straight. MDF is also mostly moisture-resistant (some standard versions are available but most trusted suppliers of skirtings will use moisture-resistant versions).
You'll also find that MDF features no knots whatsoever. This is because it is a manmade material.
The MDF that Skirting World use contains softwood fibres and is the densest available on the market.
Because MDF also features no grain, the painted finish is always smooth.