What Is a Gutter Machine and Can It Help You Grow Your Business?
by Grand Marketing Solutions on Jun 25, 2018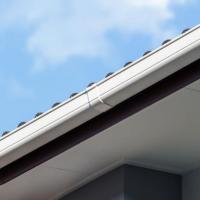 There are many types of businesses that could potentially benefit from a gutter machine. Whether or not such an investment could help you grow your business, however, depends on several unique factors.
Here is what you should know about these machines and how to best utilize them to reinforce your brand by providing value-added services to your clients.
What Is a Gutter Machine?
A gutter machine is a piece of equipment that gives contractors the ability to create perfectly sized pieces of gutter on a job site. There are many types and styles of gutter machines, too. Typically, they can create 5", 6", or 7" gutters, and some can even create more than one through a combination design. These machines can also vary depending on how they will be installed and even transported, so it is important to truly familiarize yourself with the variety of machines available and how each one offers something unique.
How These Machines Can Grow Your Business
There's no denying that a gutter machine is quite the investment; even some of the simplest models cost well over $5000. However, they are an investment in that you can ultimately recoup your costs and earn more money for your company. Gutter machines can benefit businesses in a few distinct industries, too. Roofing companies, general construction contractors, exterior remodeling and renovation companies, and plenty of others – including companies that specialize in gutter installation – will find that these machines save them money and improve customer satisfaction. Here are some of the reasons why.
It's cheaper for contractors to make their own gutters on-site. Though it is possible for contractors to enjoy significant discounts on pre-formed gutters, it is even more affordable for those contractors to buy sheet metal coils and form gutters on site.
They provide value to home and business owners. Home and business owners must often contact multiple companies to handle their projects. For example, they may need a construction crew, a roofing company, and a gutter installer to complete one project. However, if the construction or roofing company had a gutter machine, that could save the client time and money, thus improving the client's satisfaction and the company's reputation.
Financing is available. Fortunately, contractors do not have to buy their gutter machines outright in order to start reaping the benefits listed here. Financing with low-interest rates and affordable payments is available, and for many contractors, it's easy to earn the funds to make payments each month through gutter creation and installation services.
Contractors can choose the right machine for their unique needs. Gutter sizes depend primarily on home size and rainfall rates, and this means that different parts of the country have different average gutter sizes. Fortunately, contractors have many choices available and they can pick the best options for their needs.
Gutter machines are investments to say the least, but they can help you grow your business. You can finance them to make the cost more comfortable, and over time, you will find that making your own gutters is even more cost-effective than buying them pre-formed. Thanks to the many options, you can buy just the right machine for your company's needs, and your clients will appreciate your ability to provide an additional service in a timely manner.