Is It Cheaper to Build Your Own Home?
by William Hayes on Nov 26, 2014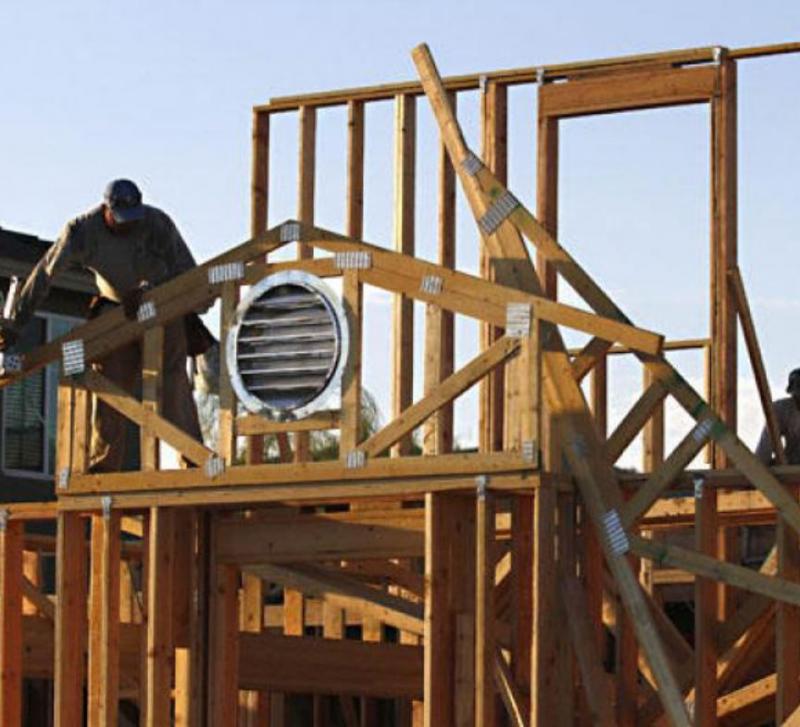 Thinking of moving home? Have you ever sat and watched Grand Designs and drifted into a dream about building your own pad? Could it actually be cheaper to turn self-builder than go through the same old house-buying process?
It is estimated that more than a million people in the UK have already started their self-build journey. Regardless of whether you're starting your own building project or buying your next home, you should consider all the costs involved using an online mortgage calculator.
In 2013, thisismoney.co.uk reported that the average self-build project (including land) cost just over £255,000 (the average house price in the UK at the time was £169,000). However, it's not quite that simple. Additional costs, such as Stamp Duty, are calculated differently for a self-build property, and you may be eligible for grants and deals, particularly if you are building in energy efficiency measures.
Stamp Duty on self-build properties is on the land and kicks in after £125,000. You'll also need to factor in building insurance, legal fees, architects, planning permission and contractors – not to mention all the fixtures and fittings you'll need to buy from scratch.
Don't forget, you'll also need somewhere to live while you're building your dream home – even if you're content with months (even years!) in a caravan on the building plot, you could still be spending significant amounts of money on temporary accommodation.
The Government-endorsed self-build portal has a supplier's directory and interactive self-build journey to take you, step-by-step, through every stage of the process from finding a plot in the first place to finally moving in. The journey planner also helps you to make decisions about key aspects of your self-build dream before you start – from deciding whether you're building alone to where in the UK you want your new home to be.
Financing your self-build is probably more complicated than a straightforward house purchase. Self-build mortgages are available, with the main difference between these and regular mortgages being that they are released in stages, either at the start or end of each building stage. They also tend to have higher charges than regular mortgages. The website www.homebuilding.co.uk is the online version of the magazine, 'Home Building and Renovating', and has regularly updated details of the latest self-build mortgages available.
Of course, you'll save money if you can project manage and do some of the work yourself, but be realistic about what you have the time or skill to do.
So, the question of whether self-building is cheaper than buying is rather like 'how long is a piece of string'. It depends on the size of the house you want to build, where your plot is, where you are planning to live while you build……but it's certainly worth comparing costs.
There is a myth out there saying that building your own custom home is more expensive than buying an existing house. This is not always true. In many cases it depends on a home builder. More often than not you can build a brand you home for cheaper than buying a used one. However, you need to make sure you hire an experienced custom home builder who knows how to save your money.