The Future of Buildings: The Growth of Sustainability
by T. Lopez on Dec 10, 2019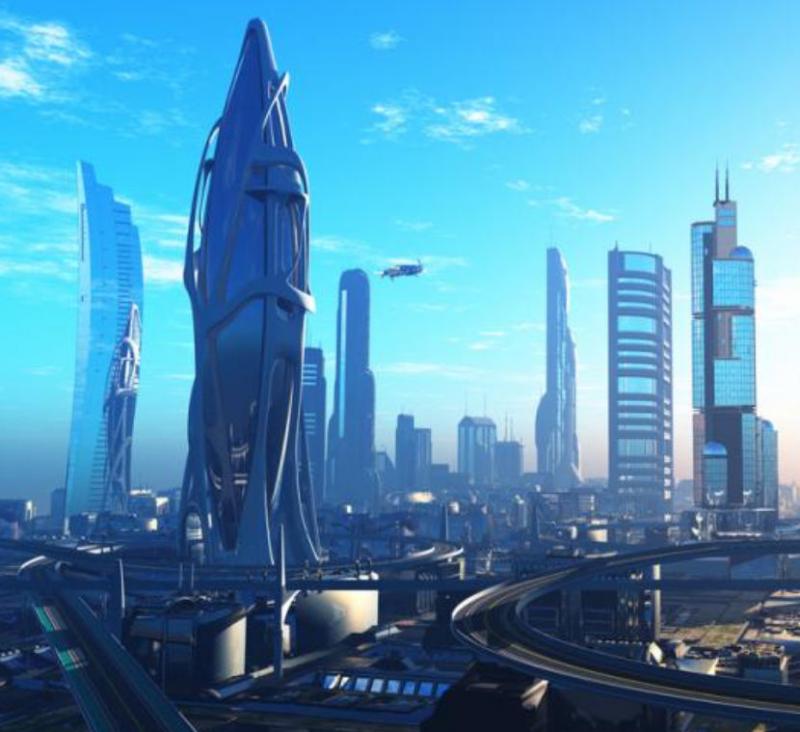 In today's fraught world, there are few things more important than sustainability. The idea that we need to create things using sustainable methods in order to keep our world intact for future generations is a powerful one, and it's becoming harder and harder to deny. Whether it's sustainability in business practice or in building, it's crucial that we adopt a more forward-thinking approach if we're going to preserve our planet and prevent it from becoming permanently damaged.
With that in mind, you might be thinking that now would be a bad time to build your own home. After all, with environmental concerns top of the list, why would you decide to eke out your own plot of land? It might surprise you to learn that there are plenty of ways you can build your own property and do so using sustainable methods. If you want to establish a base for yourself, but you don't want to harm the environment, then read on. Here's what the future of sustainable buildings looks like.
Sustainable lumber
If you're looking to build an environmentally friendly home, then the first thing you absolutely must do is to use sustainable lumber. Non-sustainable lumber is often sourced via illegal deforestation or widespread natural destruction, so it's important to make sure that the wood you're using is sourced responsibly. There are 19.1 million families in the UK alone; if you're also thinking of starting one, then you owe it to your future children to make sure their home is sustainable.
Insulation
By insulating your home, you're reducing the need to use central heating, thus lowering your power or gas consumption. When the weather starts to draw in, having under-floor, wall, and ceiling insulation means you won't feel the need to reach for that heating dial every time you start to feel a little chilly. If your insulation isn't doing it for you, try adding layers, relaxing under a few blankets, or standing in direct sunlight for a while (certain rooms in the house will be hotter than others).
Lighting
Ask yourself how much lighting you really need in your home. When you're in a room, make sure the lights in other rooms are turned off; if they're not being occupied by someone, then they don't need to be lit. Where you absolutely do need to use lights, swap the conventional bulbs for smart bulbs or eco-friendly options. Set up a schedule on your phone so that your lights will only come on when you need them and will switch off when they're no longer needed.
Local electricity generation
If it's viable for your situation and location, it's a good idea to look into local electricity generation for your property. You've got a number of options open to you for doing this; you could install solar panels, for example, or add a small wind turbine to your premises. These options won't take you long to install, but they'll completely transform the way you generate your power, meaning you won't have to rely on the grid and can be self-sufficient.
Recycling
It's not always easy to remember to recycle, but doing so can seriously improve the ways in which you're giving back to the environment around you. When you recycle, you're making sure materials can be used for more than just what you needed them for. Install recycling bins around your home, make sure you check yourself every time you're going to put something in the bin, and encourage your family to set up recycling schedules for themselves.
Materials
You may wish to look into more unconventional ways to build your house. Though bricks and mortar are the accepted standard, some have built houses using bamboo, straw, and even earthbags filled with materials and stacked up together. The truth is that as long as it's structurally sound, you can make a house using a massive range of materials, so try to be creative when it comes to actually constructing your house. You'd be amazed what can work!
Sourcing locally
By sourcing as many of your materials locally as you possibly can, you're minimising the impact your home could have on the environment. This is mainly because you won't need to have materials transported to the building site, so you'll be using less energy overall to gather all your materials in one place. If you're gardening, think about sourcing plants and flowers locally; this will mean great business for florists and local shops and will also contribute to your environmental mission!
Plants
Installing plants throughout your home will have a number of beneficial environmental effects. Plants clear the air around you, meaning you'll have cleaner air to breathe and enjoy. They're also great for mental health; surrounding yourself with plants means you'll feel better in yourself, which is great if you've installed a home office and need to work from home frequently. There really aren't any downsides to installing plants apart from needing to look after them.
Futureproofing
Try to anticipate where you'll be five, ten, or fifteen years into the future, and build your home accordingly. Obviously, this is not always going to be possible; you can't predict the future accurately, after all. Still, if you have a family of a certain size and you know you're not going to need a bigger one, then try not to build extensions or extra parts of the house. Try to include everything you think you'll need in the initial build so that you don't have to reallocate materials or impact the environment more later.