Eco-Friendly House Cleaning Tips
by Weng Jauod on Aug 16, 2017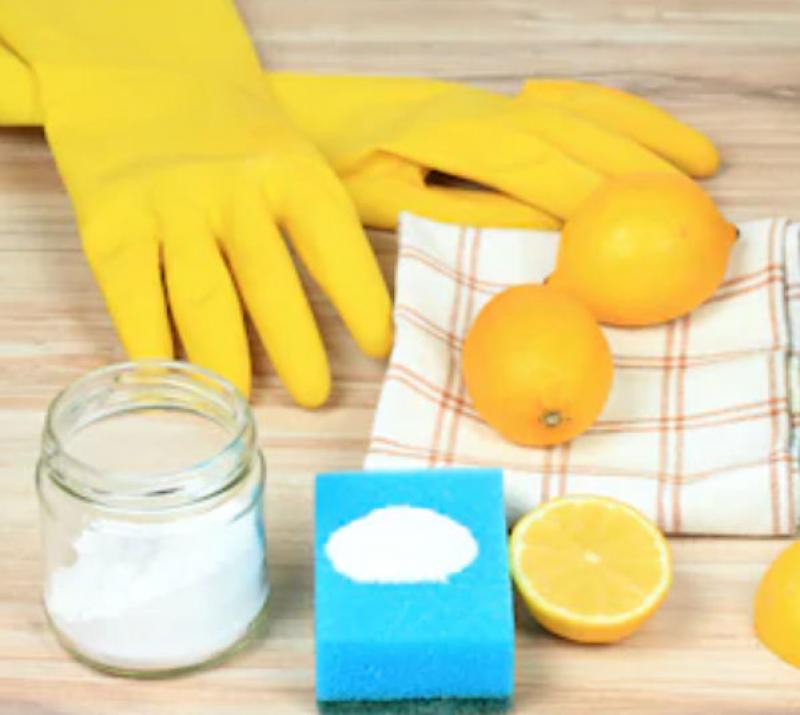 Eco-friendly house cleaning has become something that more people are aware of, as greenhouse gases and global warming begin to affect us all.
You don't have to be an eco-warrior or an environmental activist to know that there are cause and effect in everything we do.
While we may not be able to make the decisions that world leaders do about reducing emissions and tackling waste, we can do our bit.
Collectively when many do the same environmentally positive action, the overall effect can be felt for longer and by more people.
Whether you are cleaning a home as part of a service offered by a business or your own home as part of your daily/weekly routine, there are many small things that you can do to make a difference.
Try out these tips and hints to get your home to cleanse and keep the environment clean too:
Homemade cleaning materials
When making your cleaning products, just like previous generations did, you'll skip out the additional chemicals and keep all the cleaning agents.
A good example is the combination of bicarbonate of soda (also called baking soda depending on where you come from) and white vinegar.
These two are frequently used to decrease and descale almost anything.
When cleaning out ovens and other greasy spaces in the homemaking a paste of baking soda and water, applying it to the dirty surface, and then wiping away with white vinegar works a treat.
Sometimes to get a fresh smell and in particular, where limescale and grime build up in bathrooms and kitchens using lemon juice instead of white vinegar is a better option.
This little trick works very well on kitchen and bathroom tiles and ceramic surfaces such as baths and sinks.
White vinegar on its own is a favorite to maintain clean spaces and mixed half and half with hot water in a spray bottle makes an excellent domestic cleaner.
Your windows could not be cleaner after using this magic little mixture either.
E-clothes
Never heard of an E-cloth? These cloths are made of millions of little fibers that pick up the dirt on the surface over which they are wiped, no chemicals required.
Very popular in households where there are allergies and other health issues, these cloths remove the need for artificial cleaning materials and millions swear by them worldwide.
Although they can be quite expensive to buy initially, they will save the purchaser a lot of money over a lifetime.
Not only do they save money, but they're also saving the planet.
What makes these products nifty is that they are available not only as clothes but as mops too and absorbent sponge like products too.
Steam cleaning
There are many ways to move even stubborn dirt without using chemicals. Steam cleaning is a tried and tested method that has proven to exceptionally successful.
Steam cleaners are available as a simple cleaner or come with several attachments. These make cleaning absolutely anything and everything possible.
This includes anything from carpets, to ovens and bathrooms and even the interior of a car!
Apart from the effect of removing dirt and grime, steam cleaners also sterilize the surface that they clean, so when tackling difficult or very dirty spaces in high hygiene areas, such as a kitchen or a bathroom they are ideal.
A steam cleaner is a one-off investment that will pay for itself long after you have surpassed what you would have paid in cleaning products.
For those with a very tight budget, steam cleaners are readily available for hire in almost any city in the world.
Recycle and reuse
That old pair of jeans or the T-shirt that can no longer be worn can be turned into clothes.
Recycle and repurpose other items that might end up in a landfill. Stop using nonbiodegradable items such as sponges with plastic ingredients. Rather re-use old items of clothing to make up cleaning cloths.
Use a HEPA vacuum or any vacuum that is bagless to reduce additional paper going into landfills.
Cleaning Products
When you have absolutely no alternative to buying cleaning products, have a look for those with eco-friendly certification.
These products are biodegradable and gentle on the environment and the other items they encounter.
Available as laundry detergents, kitchen and bathroom cleaners, and even useful for drain cleaners.
You can also find all purpose household cleaners that cover cleaning floors, walls, doors, and windows on these shelves.
Overall changing to an eco-friendly approach to keep your house clean is not difficult. It simply requires a change of mindset and a few habits.it doesn't have to cost more either.