5 Reasons to Hire a Professional Plumber for Bathroom Repairs
by Rohit on May 1, 2018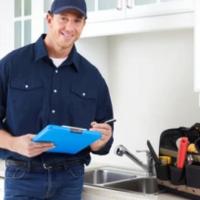 Plumbing is one of the most significant systems inside a home, and plumbing emergencies can be quite concerning. While doing it yourself is a very popular choice these days given all those tutorials you can find on the internet, there are a lot of things you might miss out on during repairs if you don't have a professional plumber at your service.
Given all the technological progress in the world, people have stopped relying on professionals, but you'd find that hiring a plumber for your bathroom repair needs is more beneficial than doing it yourself and someday waking up to strange noises from the pipes. Here are a few reasons why you should hire a professional plumber for bathroom repairs.
A plumber is certified
Here's the most important thing, right. Not everyone can call themselves a plumber. It exists as a profession because people learn and get licensed for it. If you want to help yourself save cost of plumbing service call, then a professional from a reliable company can help you out. If it were that easy to sort out water damage situations in a home, plumbers wouldn't exist and we'd all just be doing everything ourselves. A professional plumber knows what they're doing, and they will fix your problems accordingly, instead of having you waste precious time and effort in trying to repair anything that's broken in your bathroom. Be it installing pipes, fixing leakage situations or other issues, a professional knows best, so it's recommended to leave it to them.
The issue is diagnosed easily
A professional plumber has a license and knowledge along with training for bathroom related issues in a house. If there's a problem with your pipes, leakage or anything else that needs repair, you may not be able to diagnose it immediately, but a professional won't have to spend hours trying to search related queries on the internet. They will know what the problem is and work accordingly, which means you save plenty of time, effort and money on plumbing.
Tools and materials are available
If you're trying to solve the bathroom leakage problem yourself, you might not have the necessary tools for it. This means you go out and buy those tools to repair the damage, which can cost you a lot of money. Leave it to a professional instead as they will carry their own tools and save you a trip down the hardware store. Sometimes you may also need tools that can't be obtained from local stores, and a plumber is always carrying them, which saves you a lot.
Damages can be minimised
Repairing damages yourself could mean that you damage the system even more. Since people aren't born plumbers, causing a pipe or two to leak is possible and then you've got ten more things on your hands to fix. A plumber will ensure that things don't go out of control than they already are. Instead, the original damage will be repaired sooner and with more care to remaining and already fixed parts of your bathroom.
Emergencies are sorted sooner
If you end up facing a sudden leak in the bathroom or if your garage has filled up with water, you'd want it all sorted quickly for obvious reasons. If you've already got a regular plumber service at your house, it means that you don't have to wait a long time when facing an emergency. The plumber will be there as soon as possible and fix the problem immediately. This is why hiring a proper plumber service for your home could result in a lot of benefits as opposed to doing things yourself.
Professional plumbers exist for a reason, so why not hire one to help you sort out your water issues in the home, instead of spending long hours doing it yourself? The benefits are right before you to make you realise the damage water can cause in a home and how easy it is to get things fixed with a professional to help you out.