Four Biggest TV Reception Problems That are Best Left to Antenna Specialists
by Guest Post on Jul 13, 2018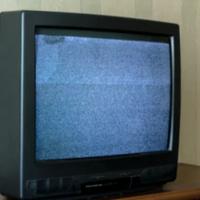 Nothing is more relaxing than sitting on the couch and watching your favourite TV shows or movies at the end of a tiring day at work. But what if your viewing experience was suddenly disrupted by poor reception or worse, your TV is not receiving any signal at all?
The reception of your TV starts with your digital TV antenna and ends when you see and hear superb TV image and sound quality.
In between, the TV signal must pass through cables and other devices. So if you are getting poor TV reception, you need to check not only the antenna but also the cables and other connections.
If, after performing the troubleshooting basics, the signal is still weak, calling an antenna specialist is the most logical solution.
Here are four TV antenna problems that experts can easily solve:
1. Wrong antenna positioning
The direction your antenna is facing plays a crucial role in getting the best signal. It is actually for this reason that digital TV antenna installation must only be done by professionals.
Aside from making sure that your antenna faces the nearest broadcast tower, antenna installers will also remove any obstacles that can disrupt the signal path.
Trees and hedges that have become overgrown, for instance, should be pruned and trimmed. But if there are tall structures that have recently been built in your area impairing the signal strength, then the installers need to increase the height of your antenna to avoid such obstacles.
Also, they may advise you to get a signal booster, a device that helps amplify the signal before it reaches your TV. Bear in mind, though, that boosting the signal excessively can worsen image and sound quality. Therefore, you should only buy it when necessary and let an expert set it up. 
2. Loose antenna cable connections
If your TV antenna was installed years ago, there is a possibility that the connector in the outlet inside your home has become loose resulting in poor TV reception. Loss of signal happens when this connection is detached.
The problem may also be caused by anomalies in the antenna cable connection at the back of your TV. For instance, the insulation was not fully removed from the cable, thereby causing poor contact once you connect it to the outlet.
3. Cable deterioration
The deterioration of the antenna cable, both inside and outside of your home, is one of the common reasons why your TV may receive a weak signal.
If the outside jacket of the cable has been worn away, possibly because of exposure to harsh weather conditions or it has been chewed on by damaging pests like rodents, contaminants like water can degrade the signal strength. So if you notice that poor TV reception usually happens when it rains, this can be the primary reason.
4. Damaged fly leads
Fly leads are devices that connect your television to the antenna — one end should be plugged into the antenna outlet on your wall and the other into your TV. If the fly lead has been broken or damaged, all you need to do is to change it with a new one. This may seem like an easy task, but unless you know what you are doing, it is better to let the experts handle it.
And aside from solving TV reception problems, antenna experts can also help you with home theatre system installation. They can configure your digital TV, install projectors, and mount your digital TV and speakers using hidden cabling.
Antenna specialists are also there to help you choose the best entertainment equipment for the best viewing experience. With their knowledge and expertise, it's no wonder they can easily troubleshoot your TV reception woes.
So when faced with any of the aforementioned problems, don't hesitate to get help from the best antenna specialists in your area. Doing so may seem like an unnecessary added expense, but getting experts to do the necessary repair work ensures that any TV reception problems you may have are dealt with efficiently and quickly.