DIY Solar Panel Guide
by Nick Marr on Jan 2, 2023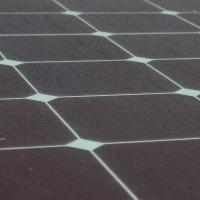 DIY solar panel installation is cheaper than professional solar panel installation, but installing your panels is costly and requires some DIY experience. Should you consider DIY solar panel installation but are not sure it is right for you, we have collected everything you need to know.
Know the Law
You must research local laws and talk to your homeowner association before buying and installing your solar panel system. You have to be sure that installing solar panels is legal and will not result in an HOA fine and demand for removal.
Know Your Solar Panel System
If, like most people, you want to build a grid solar panel system, you need to begin by purchasing the parts for your system. These parts include the PV panels or the solar modules, a PV disconnect, a power inverter, a net meter, and a solar battery backup.
Determine Your Solar Panel Needs
Before you buy your solar panel system, you need to determine how much power you need from your system. Scan through your past utility bills to see how much electricity you use per month. Next, find out the peak sun hours where you live.
To determine your power needs, take the amount of power you use each month and divide it by the number of days in the month. Next, divide this number by the number of peak sun hours per day. The resulting number is the kW worth of solar power panels you need to meet your electricity needs.
Buy Your Solar Panels
Choose between thin-film and Crystalline panels. Crystalline panels are more durable and can be complicated to set up. Thin-film panels are a more affordable option - but they are less hardwearing than Crystalline panels. Thin-film panels do not need racking as Crystalline panels do.
Buy The Rest Of Your System Components
Once you have purchased your solar panels, you must buy the rest of your system. Since you already have your solar panels picked out, it is easier to shop for the remaining components. 
Plan Your Solar Panel Layout
Determine where you want to set up your solar panel layout. If you use Crystalline panels, know that you have to plan for the racking system too. Most homeowners choose to install their solar power system using a roof grid system but keep in mind that your home's roof needs to be able to support the weight of your system. You should also ensure that your panels have enough sun exposure when you install them. If you have an older home, you may find that ground installation is a better choice for your system.
Installation
The final part of your DIY solar panel project is to install the solar panel grid and panels! Just be sure that you know what you are doing. It is also worth noting that some federal and state rebate and tax credit programs require that an approved contractor complete your installation for you to claim the credit.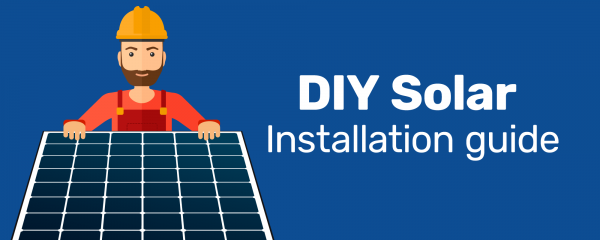 Conclusion
DIY solar panel installation is not for everyone, and if it is not for you, many great professional solar panel installers who can get the job done for you.