DIY Upside-Down Planter - What Not to Do
by 411 on Oct 14, 2019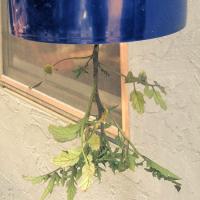 Upside down planters are an option if you can not grow tomatoes for many reasons including space, sunlight, rodents, and other critters. Otherwise, it is easier to grow them right side up. When you grow tomatoes upside down, you don't have to worry about cutworms or ground fungus too.
What would I do differently when making a "Topsy-Turvy:"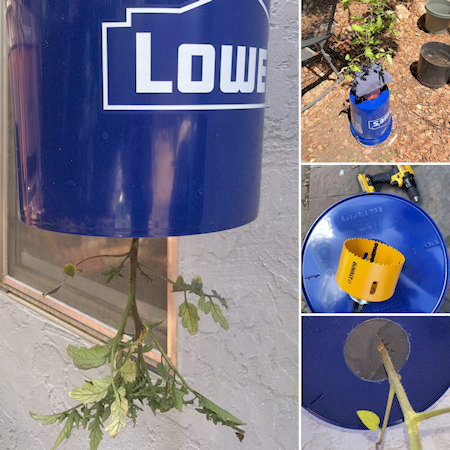 I like to repurpose things so I started with some beyond donation worthy shorts to use for cloth. I used the cloth to hold the plant. This worked.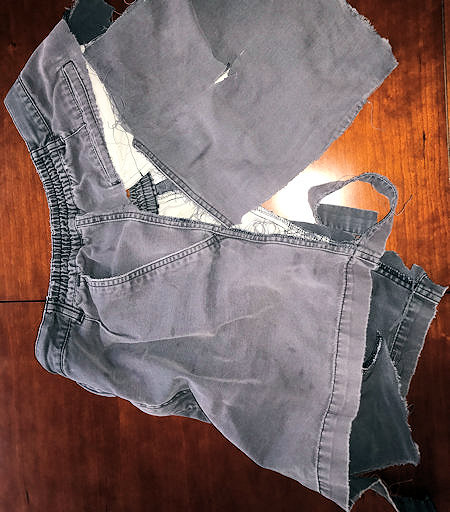 I drilled a 3-inch hole to accommodate the larger plant. What I would do differently is to use a smaller bit, a 2-inch hole, and start with a smaller plant earlier.
Note: Don't use a black container. I may fry the roots absorbing too much heat.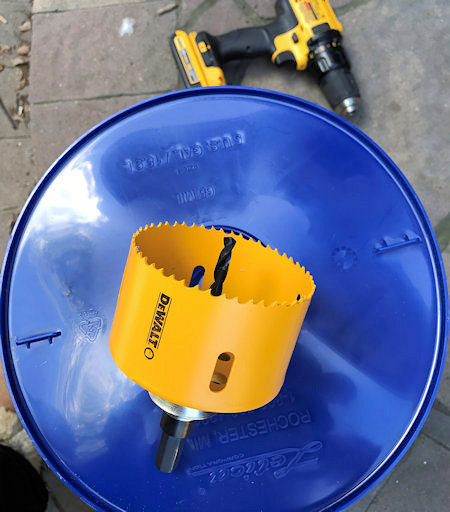 The upright plant you want to fit in the hole while the container is upright and then gently turn into the down position.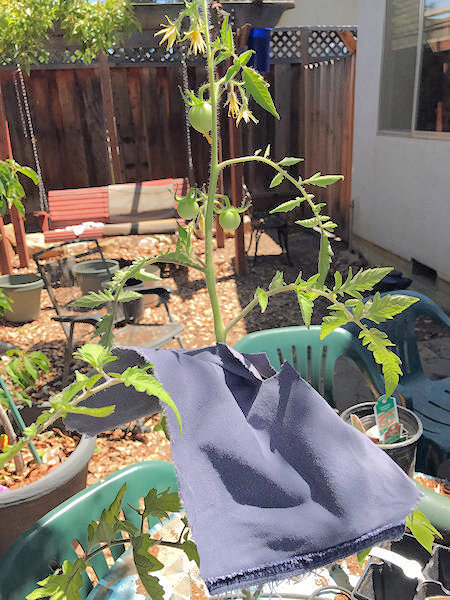 \
Leave space on a table or something to support the plant off to the side not to crush it.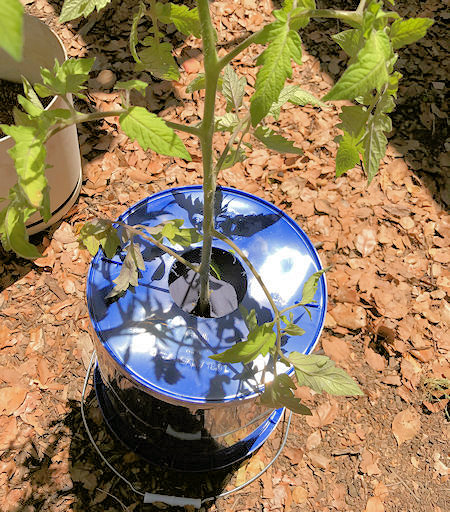 Time to fill with dirt. I would like to say, it is best to fill it with just a bit of dirt, and then move it to its final location. The dirt is heavier than you think. The placement could be really hard when full of dirt if too heavy.
This is what it should look like with a bit of dirt and cloth in place. Again, not entirely full of dirt.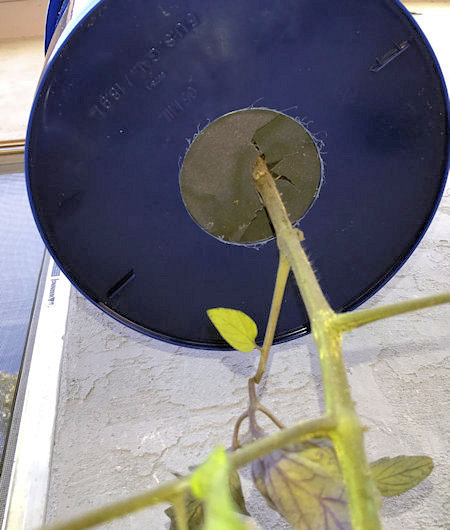 Once moved to the final location, it's time to fill the rest of the container with dirt.  Not the entire container. This is where I would have changed it to a 3-gallon container or just use less dirt.
\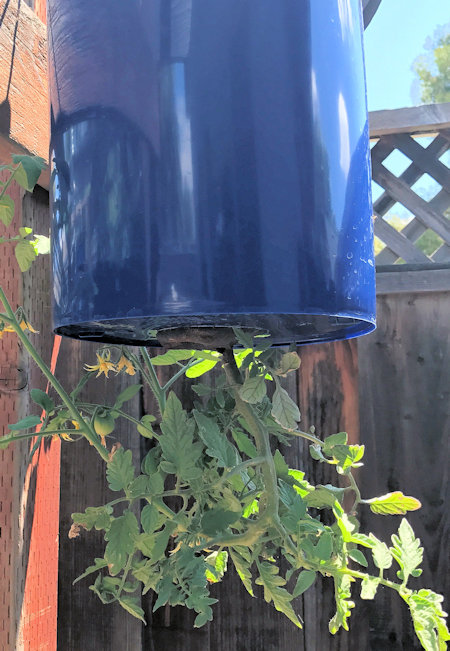 Don't use a black container, it might fry the roots. This is about halfway full.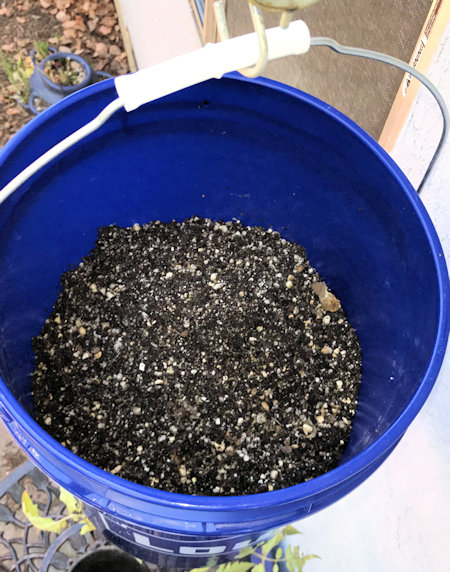 The growth did work with no critters or diseases.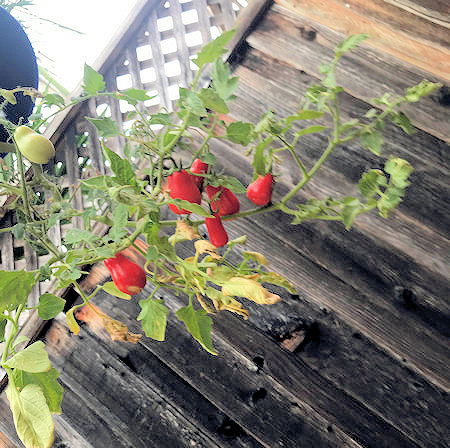 With the weight of the dirt and plant, one of them fell by the handle breaking. I would forfeit the next one with additional repurposed metal to support the handle.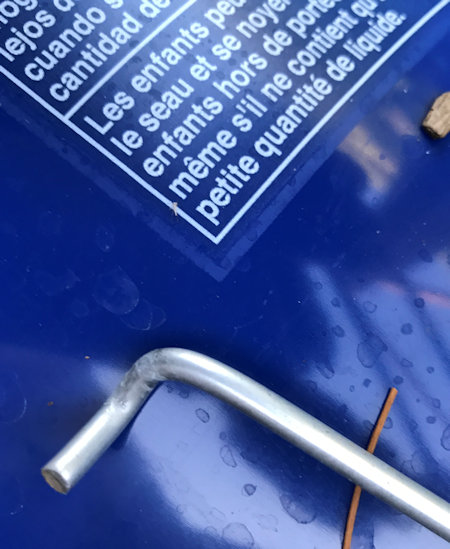 My fallen solder.
\