9 Amazing Design Tips and Techniques for Starting a Small Garden
by James Cummings on Oct 9, 2017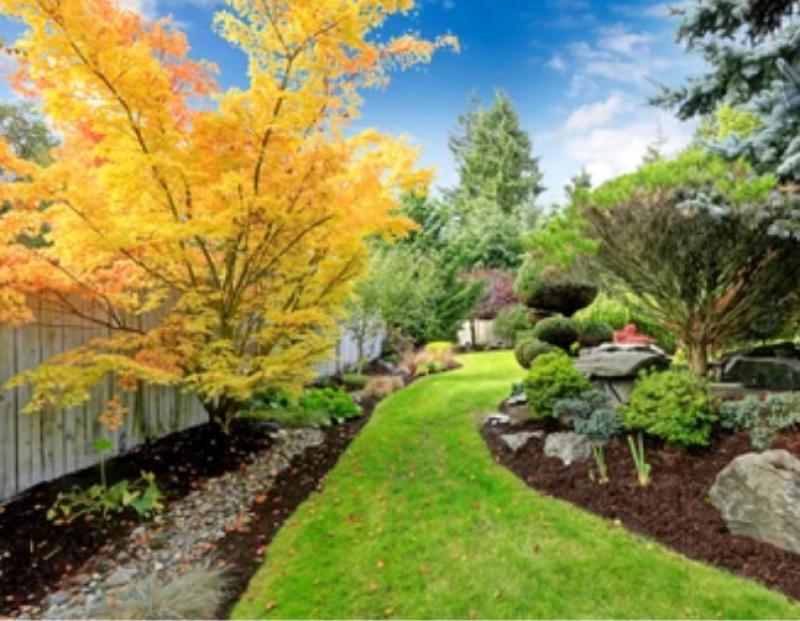 It's hard to enjoy anything fresh or natural when you live in the city. The smoke rising in the morning at the nearby factory on the commute to work or the noise of passersby, cars, trucks, and taxis that pollutes the air you breathe. Your luxurious treat is to go home and smell the roses and herbs in your small garden that you've carefully nurtured through love and attention.
Every little space is precious and with several possibilities on how you're going to transform your small area into a leafy refuge. Small gardens have many advantages - they are low maintenance, can enhance your creativity, and won't cost a fortune to startup.
Principles of a good garden design
Ensure your design is functional and practical.
There is more to balance than a symmetrical mirror image. Symmetric balance is an image split down the middle.
Every design should have a focal point.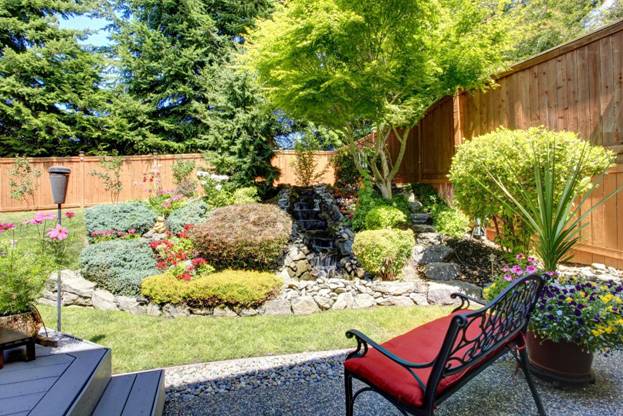 Use pictures from all angles by placing them on the perimeter of your workspace. A picture that follows the movement of the sun will help as well.
Do not overlook proportion about balance.
Do not overcomplicate your design. The focal point from areas where they will be viewed the most. Use adequate lighting to compliment your design.
9 important tips for starting a small garden
Think big
The first question you have to answer when designing your garden space is "how will your small garden be used"? Is it for unwinding after a hard day's work, play area, growing vegetables and herbs, entertaining and cooking, or a space you're not planning to use but want to cultivate for its aesthetic beauty?
The answers will influence your design plans and the type of plants or herbs you choose. The ideal small space is strong and bold enough that a piece of large furniture complements the design without distracting from its appeal. Don't try to achieve too much in a little area or it becomes stuffy; use only the essential design and access the barest minimum that you need to work with.
Design a blueprint for the garden
Check the exact size of the space and draw it on an accurate graph, ensure the sketch fits in a sheet of paper for print portability. Change the linear foot to a half/quarter-inch per foot on the paper. From this outline, you're already imagining what plants or herbs will fit nicely for each position.
Segment space
Once you've decided what you're going to use the garden for, include your kitchen equipment or furniture in the sketch. It could be a barbecue, table, chairs, a shed or planters. Consider the details for the object and draw them to a scale. Furniture that performs double duty will be more efficient for a small garden.
Multitasking garden
To get the most out of your small space you have to ensure that the garden performs a variety of functions for you. For example, it could have a garden wall, raised flowerbed, and garden seat all in one place. Use practical seating built into the garden with colorful cushions that offer premium comfort. There should be lots of greenery for privacy and shades while the white painted wall serves as a ledge for lanterns.
Hardscaping
What kind of construction work will you require on your space? Make sure you check building codes and essentials for safety while other aesthetic features will depend on what you can afford. Professional hardscaping is costly but it will last longer than any work you do on your own.
Remember that your safety is not something you want to take chances with. According to a top industry expert at Big Easy Landscaping a top landscaping company in New Orleans, "make sure the drainage is always open and don't place anything on a vulnerable roof membrane.
Use landscape fabric with crushed stone or pea gravel to cover floor tiles and paint the walls to cerise or turquoise color to make space look bigger." If you don't have a water source, factor that in because hauling water from the kitchen is very uncomfortable.
Lighting is key after dark
To enjoy your garden, you have to get the perfect balance of lighting. Small spaces have to do so much to please and the best time to appreciate a gorgeous design is in the evenings or early mornings. The first light from the morning sun as it casts a shadow over your garden is a natural mesmerizing sight. However, to appreciate your hard work the artificial lit nighttime really shines and can be used to set an atmosphere for any gathering or event.
A cost-effective measure that works for long periods is LED lights. They shine bright as lighting options for decking, paving, changes around the house, and highlighting steps. They should be used reasonably to emphasize planters and pot and can be combined with other lighting options to create a picture-perfect garden.
Study the sun exposure and know your climate
Location is key when choosing the right plants for your garden. Know your climate zone and select the right plants that will blossom and thrive in your space. Observe and record the amount of sun your garden receives to eliminate guesswork. Not every part of the garden will receive equal sunlight, even in small spaces.
Mix your media
Create a balanced modern look by ensuring your small space is attractively using defined landscape lines. Distinctive materials are great for constructing amazing interlocking zones such as a pale patio, decorative stones, wood stained decking, slabs, and chippings.
Choose plants
The most remarkable patterns offer a planting scheme to the minimum, hence, creating a huge impact with only a few species. Follow seasonal interest when choosing plants so your garden remains evergreen especially in the summer.
In conclusion, less is always more with a small garden so you can keep working on the plant scheme and design until you have the perfect balance of seasonal color, green coverage, and time plan that is best for you.
Research the plants you want to use to understand how much care they require and the conditions under which they thrive and spend quality time planning your garden on paper before getting down and dirty to the hard work.