Avoid Plumbing Disaster: Five Reputable Things Consider
by Guest Post on Apr 5, 2010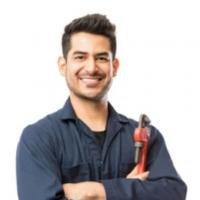 What is important when choosing a plumbing company? While you may be tempted to find the cheapest or closest one available in the phonebook, consider everything that can go wrong if you aren't careful. Plumbing emergencies and disasters are expensive to fix as well as stressful. It's always best to find a qualified and professional company to handle the problem so you'll have more peace of mind. Here are some things to look for in potential plumbing companies.
Uniforms There is a stereotype that most of them although skilled, are generally unkempt and messy in their appearance, particularly when it comes to the fit of their pants. When looking to hire a plumber, you'll probably have a better view if you choose a plumbing company that has been in operation for many years and requires employees to wear a uniform. It may seem unimportant, but there is something quite unsettling about a sloppily dressed stranger dealing with intimate areas of your home. Hire a professional and they should come looking for the part.
Honest and Upfront Pricing Many people hire skilled tradesperson and don't receive a clear, honest quote upfront. While it is sometimes impossible to estimate charges down to the cent, a professional and trustworthy company should come very close to their initial quote. Large discretions in estimates and actual pricing should raise alarm bells. If something unexpected does occur, a responsible and honest plumber will raise the issue with you immediately and discuss options rather than slapping you with an unexpected bill. Prices for spare parts are usually additional to labor costs, so be sure to ask for estimates on those as well. Remember that you can also order parts independently of the service provider so you have the chance to compare prices and possibly get a better deal.
Cleanup Some service providers send in their employees and they fix the problem but leave a mess in its place. While it isn't necessarily their responsibility to clean everything up, they shouldn't track grime throughout your home and should keep nearby surfaces reasonably clean. Many service providers offer cleaning assistance if there was previous flooding or other problems that need to be addressed before repair. Many service people offer fair prices following the assistance that can be included in the repair contract.
Guarantees Plumbing repair isn't cheap, which is why it's important to choose a company that guarantees satisfaction within a reasonable timeframe. If a burst pipe is fixed, it shouldn't burst again in a few days. Guarantees will vary by the plumber and the specific repair, but you should get at least one to two months of worry-free assistance. You should especially be satisfied with the assistance immediately following repair, which includes how the plumber conducted himself. If you have any problems, report them to a manager.
Experience You don't want to hire someone who is just getting his feet wet in the business. More experienced plumbers tend to get jobs done quicker and more efficiently because they have acquired more skills and knowledge over the years. They have seen and dealt with a huge variety of issues. The more experience and years working the service provider has behind it, the more likely your problem will get solved fast.