Contractors Save Time and Money - Really?
by Guest on May 7, 2014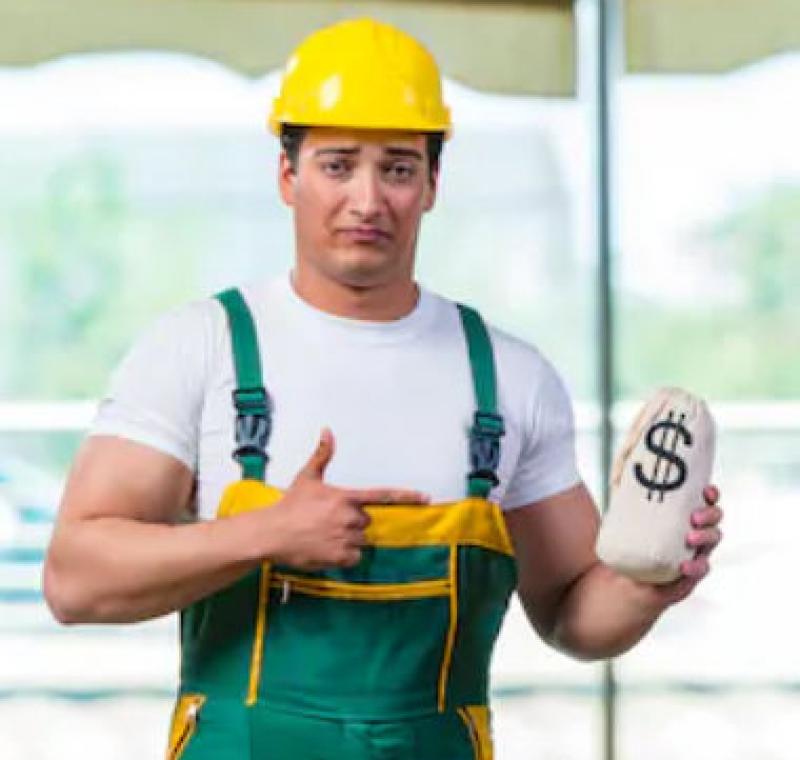 Not to put down contractors as a whole, but it seems that everyone has been there. Shoddy work, over budget, and stretching a project out for months, are just a few of the stories about contractors that you have probably heard. Just like a plane wreck, you hear about the single horror story amongst thousands of great jobs. People love to complain and when they do, it is usually very loud. However, it can partially be the fault of the homeowner for not taking the proper steps. Here are a few ways to avoid ending up with a bad contractor story.
1. Get Estimates
You may want the work done as quickly as possible, but without some type of comparison, there is nothing to base a cost on. Get three estimates and look at more than the bottom line. Materials, labor hire, and type of warranties should be included in each estimate that is delivered. If you receive an estimate without any of these items listed separately, you could be in for trouble.
2. Check Resources
Using a contractor based on a friend's recommendation is a good way to know what type of work to expect. However, stay away from start-up companies, a relative that needs a break, or a contractor with no references. Contractors that do good work, are more than willing to share their clients and provide details of the work performed.
3. Keep an Eye on the Job
Not every contractor has the ability to have a supervisor on the job site during the entire operation. Sometimes, labor hire is a problem for companies, not just contractors so it's a good idea to hire labor from a trustworthy company. You also need to make a quick visit and showing an interest in an individual's work to let workers know that you are keeping an eye on them. Pop in, unexpected, just to keep them on their toes.
4. Don't be a Scrooge
Walking around a job with a big stick will get you less than positive results from workers. Remember, these are people with excellent skills and looking down on their work is a big mistake. They will want to complete the job as quickly as possible, often taking less time than needed. Be cordial, offer drinks, and be positive about their unique training and work abilities.
5. Communication
Lastly, keep the communication lines open with the contractor. No one job is the same and there can be problems that arise. Be understanding, cooperative, but firm in your expectations of handling the situation. You will find that when a contractor feels that they can share unforeseen problems with a client, the work will go smoother and you will be included in the details of the overall project.
If you do a little bit of legwork, take the time to meet with potential contractors, and keep a positive outlook about the work ahead, a project can have remarkable results. However, if at any point in time the work is less than adequate or parts of the agreement are not being met, do not be afraid to call it quits. It is better to cut your losses than to turn into a statistic of a bad contracting job.
Article credits: Brisbane, AWX - a labor hire, contract staff & workforce demand management company.