Why Use an Accredited Double Glazing Installer?
by Guest Post on Jul 31, 2010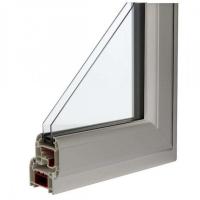 Finding any new tradesman or service provider can be a daunting task. Which company to go for? Are they trustworthy? Will they do a good job? Will I not get ripped off?
Consumers using accredited members of a double glazing ombudsman have the advantage of the following benefits:
A comprehensively vetted Installer.
Deposit Protection Insurance to safeguard any deposits you may pay.
A Comprehensive Written Guarantee on the quality of workmanship.
An Insurance Backed Guarantee to protect the original guarantee in the event of the installer ceasing to trade.
Free inspections of disputed installations when necessary during the mediation and/or arbitration process.
Free Conciliation, Mediation, and Arbitration Procedures to deal with any disputes that may arise between consumers and members.
Access to a Compensation Fund to honor any awards made by The Ombudsman.
Consumers, therefore, have a very high level of protection in place and can be secure in the knowledge that they are using an installer that the ombudsman is satisfied has a proper level of competence and adequate administration procedures.
Who are double-glazing ombudsman members?
Accredited members are drawn from the ranks of the many thousands of installers who currently operate in the sector. They can be from all parts of the UK including England, Scotland, Wales, or Northern Ireland. Accredited Installers must satisfy the ombudsman administrators with their high standards of quality, ethics, professionalism and ongoing customer satisfaction. Accredited Installers will have a proven track record within the industry, provide many customer references, subject themselves to ongoing vetting and provide guarantees to match the best in the industry.
Member Guarantees
All members of a double glazing ombudsman will have a comprehensive written guarantee which meets the minimum standards required by the scheme. This guarantee will be made available by the member to any customer or prospective customer who wishes to inspect the guarantee before placing their order. The member's guarantee is usually issued and comes into force once payment of all outstanding balances has been received and cleared by the member. Each member's guarantee may vary a little but one thing they will have in common will be that their guarantee satisfies the minimum standard required by the ombudsman. Nothing in the guarantee restricts or affects any statutory rights. It will cover all the main components of the installation including the quality of workmanship.
What is Deposit Protection Insurance?
Customers are often asked to pay a deposit when they place an order for double glazing, a conservatory, doors, facias or other associated products. This is normal practice for most installation companies as this helps safeguard them against manufacturing products they probably will not be able to use elsewhere should the customer cancel the order. However, some people in the past have paid deposits only to find the company has ceased trading before the installation has begun. In these cases, most times, the customer loses their deposit and is in the unfortunate position of having to find another contractor and negotiate a new price and pay another deposit before the work can commence. Using double glazing ombudsman accredited installers eliminates this problem. The installer will provide deposit indemnity protection which helps ensure no loss of deposit in the event of the installer ceasing to trade.