Obtaining Local Building Permits
by 411 on Mar 14, 2013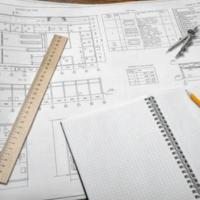 Construction of new homes and many home improvements require building permits from the local building department. Usually, contractors obtain these permits, because they know permits are required. Check out these tips on how to hire the right contractor for you.
Ultimately it's the owners responsible for making sure the required permits are obtained, and that the final inspection is done when the work is completed.
By not obtaining these permits, fines may occur. Fines usually result when the house is sold, and the new owners will not purchase the property without the correct local building permits. Obtaining permits after any work is completed could result in having the entire project disassembled, and rebuilt.
Free Quotes from Local Contractors
As many homeowners have found in the past, home improvement can lead to a catalog of disastrous let-downs and confusion. Our affiliated partnership uses a combination of industry knowledge, quality prescreened contractors, and careful management that takes the uncertainty of hiring a professional contractor out of the home renovation nightmare.
A comprehensive nationwide network of approved contractors ready to respond to any home repair or building improvement.
These services will rapidly find you just the people you need with friendly service that is dedicated to your needs
Local staff assists in the selection process of finding the best-suited contractors for custom needs.