It is What it is Over Your Head: Choosing Roof Shingles
by Guest on May 7, 2013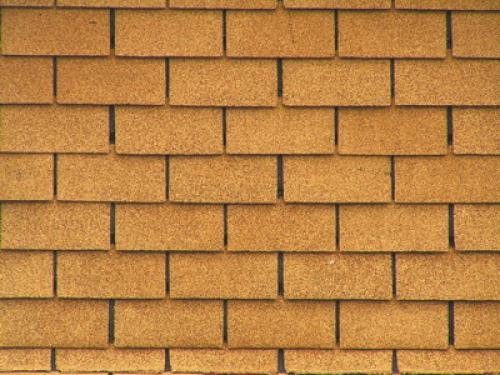 Your house is not just a building; it's your home. It's also your shelter against the elements. Your roof is one of the most important elements of protecting you, your family and your guests from the elements. Price is always an important factor in choosing roof shingles, as well as durability and the cost of installation. Choosing the right shingles not only ensures that the inside of your house is not exposed to rain, sleet or snow but can also enhance the appearance of your home.
Types of Shingles
Several materials are commonly used for roof shingles. Each has its advantages and disadvantages. Although it's important not to go too cheap, the most expensive roof shingle is not necessarily the best choice for your roof.
Laminated and asphalt shingles are usually the least expensive to install.  Shingles of this type usually last from twenty to thirty years. Besides being economical, laminated and asphalt shingles are also relatively easy and inexpensive to replace. If asphalt or a laminated roof suffers minor damage, individual shingles can often be replaced, saving you the expense of replacing an entire roof.
Wood shingles are somewhat more expensive than laminated or asphalt shingles but are often very attractive. A roof with wood shingles is also designed to last about twenty or thirty years. Like asphalt and laminate shingles, individual wood shingles are easy to replace, making repairs relatively inexpensive.
Concrete shingles are durable enough to last one hundred years or longer after being installed. However, concrete shingles are extremely heavy. Unless your home was designed and constructed to include a concrete roof, the foundation and walls would probably not be able to withstand the tremendous weight.
Slate shingles are also designed to last a century or longer. Slate roofs can also be extremely attractive. On the other hand, slate is one of the most expensive roofing materials possible, which puts slate roofs out of the reach of many budgets.
Match Your Home
While the function of your home is to provide shelter, the appearance of your home is also important, and aesthetic considerations such as texture and pattern should be taken into consideration when choosing roof shingles. The exterior of your home may have vinyl siding, brick or stucco. Your roof should also coordinate with your home's exterior It's possible to match roof shingles to your home's color and style, whether you choose wood, asphalt or some other material.
Consider Your Climate
If you live in a warm, humid climate, an asphalt roof may not be your best choice. Instead, consider fiberglass, which is designed to withstand extreme temperatures. If your budget allows, slate is also a good choice, because slate shingles do not readily absorb heat. Clay shingles are another good choice if your home is located in a warm climate.
By contrast, if you live in a cold climate, blizzard conditions and high winds are the biggest challenges that your roof will face. Asphalt shingles often hold up extremely well under these conditions. Install the best quality asphalt shingles your budget will allow.
Michael M. Bazile is a former roofing contractor who still likes to keep up with news in the industry. Also an avid writer, he loves to blog on various home improvement and home construction websites.